Samsung Digital Library, which we have joined opening ceremony in Ankara, is a successful project of cooperation Samsung Electronics Turkey and the National Library. With the project completed with an investment of 500 thousand dollars, our cultural heritage is being offered to everyone who wants to access, especially researchers.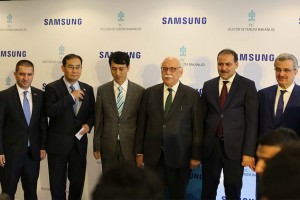 The environment was composed very pleasantly. The lower and upper construction of the 86 seated room has been completely renewed. This place is located to serve 76 researchers at the same time, with 54 Samsung tablet, 20 laptops, and two kiosks. Also, wireless printer, video wall, virtual glasses and screens are striking.
The opening ceremony has been hosted by Minister of Culture and Tourism of the Republic of Turkey Nabi Avcı and Samsung Electronics Turkey Public Sector and External Relations Director Dr. Erdem Erkul. Ambassador of Turkey to the Republic of Korea Yun Soo Cho and Head of Information Technologies and Communications Corporation Dr. Ömer Fatih Sayan have also spoken and expressed the importance of the project. Furthermore, Korean veterans were attended the opening ceremony.
Director of Public Sector and External Relations of Samsung Electronics Turkey Dr. Erdem Erkul referred to the importance of Samsung Digital Library and stated that the project was implemented similarly to the first digital library project that Samsung had made with the world famous Oxford University Library.
National Library President Zülfi Toman referred to the fact that they acted with National Library, to contribute directly to culture, science, and literature and art life of Turkish culture and said that Information Technologies side of the project was entirely made with internal resources.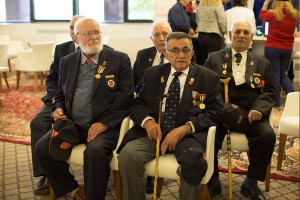 He stated that they gave an intensive effort to digitize millions of contents in National Library which have the quality of a national archive, museum and research center. He also added that the precious books that should not be touched by hand were scanned with particular devices.  He pointed out that they collaborated with Samsung to provide researchers free and easy access to these important works in the library environment.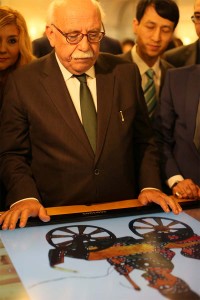 T.C. Culture and Tourism Minister Nabi Avci who spoke in the opening ceremony quoted that technology revolution struck the century we live in. It brought different dimensions to information centers in the 21st century, exposed the concepts like the virtual library, digital or numerical library. He mentioned that those are now necessities.
He continued his speech by saying "I would like to thank the contributions of Samsung Company on behalf of our Ministry, in the Digital Library our researchers will access the information faster, more efficiently, more economically and easier."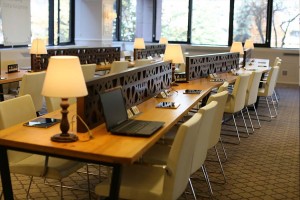 In the platform of Samsung Digital Library located in the National Library, researchers will be able to access more than 9 million digitized poses for free:
Ottoman, Persian, Arabic, the whole 27.000 volumes of manuscripts work,
From Ottoman period – The newspapers and magazines belong to Republic period before the alphabet revolution
Millions of page of paper poses belong to periodical that published since 1928,
The publications in the Turkish Foundation Collection,
Selahattin Ömer Collection depicting Turkish War of Independence
Images of Hacivat and Karagöz, painted on camel and buffalo leather, belong to Hayali Küçükali
Maps belong to Ottoman and Republic period
Notes, stamp collections
Poster, and lobby poster collection
More than 5000 gramophone records