Atos will focus on Public Sector Investment in Turkey
by Fatih Sarı 0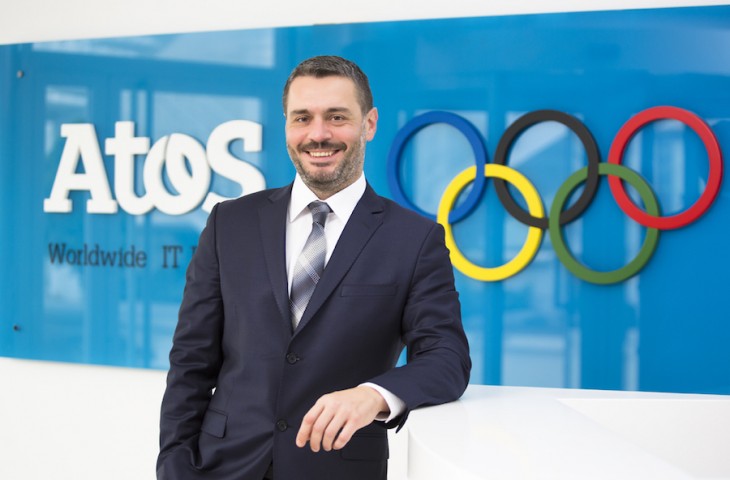 Cyber ​​security is one of the most popular topics in recent times. Since 1992, Atos has been working as an IT contractor for all Olympics has prevented in an average of 50,000 different cyber attacks per day on the Olympic infrastructure, thanks to the cyber security center that set up at the latest Olympics in Rio.
Cuneyt Uslu who is CEO at Atos Turkey said, "We build almost all IT infrastructure as cloud services at Rio' and extended 'Our aim is hundred percent cloud infrastructure Olympic Games in Tokyo on 2020. For that, we tried to get ready by taking the first steps in Rio. More than 3,500 Atos workers have done 200,000 hours of tests for this. Along with the widespread use of smart devices, every Olympic experience feels the crucial importance of the IT infrastructure more and more. So much so that we have over 200 cyber security incidents per second in Rio; and all our preparations were made in this frame. The cyber security issue is one of the most important topics for us. We as Atos will work to offer all the technical support needed to ensure that all Olympic games are done with high confidence. "
Cuneyt Uslu, referring to the fact that the public sector projects will take an important place in the next year's focal points, and ended his words as follow:
"We continue to observe opportunities in energy, finance, telecom, retail and healthcare projects. Our activities continue at Kartal, Maslak, Ankara, Düzce and Ordu. At the same time, we provide corporate call center services from different sectors such as finance and telecom with more than thousand customer agents. We develop projects on public security, smart cities, and efficient public sector technologies. I can mention that one of our most critical projects in the public sector is the NATO project. The Mobese system in Izmir is another good example. İZSU is also one of our other successful projects in the public sector. It is possible to say that İzmir has a worldwide information infrastructure with the solutions developed. Of course, we are thinking of speeding up our work in this area especially considering the opportunities in Istanbul market. I can say that we also carried all the developments and targets in Atos to Turkey. One of them is Industry 4.0. We are going to be one of the leading actors of the Industry 4.0 revolution in Turkey together with Siemens in 2017. "
You can watch the video in Turkish that we made with Cüneyt Uslu, CEO at Atos Turkey, who believes in capturing important projects in Turkey.