Less Cost, Higher Speed on the Internet with Peering
by Fatih Sarı 0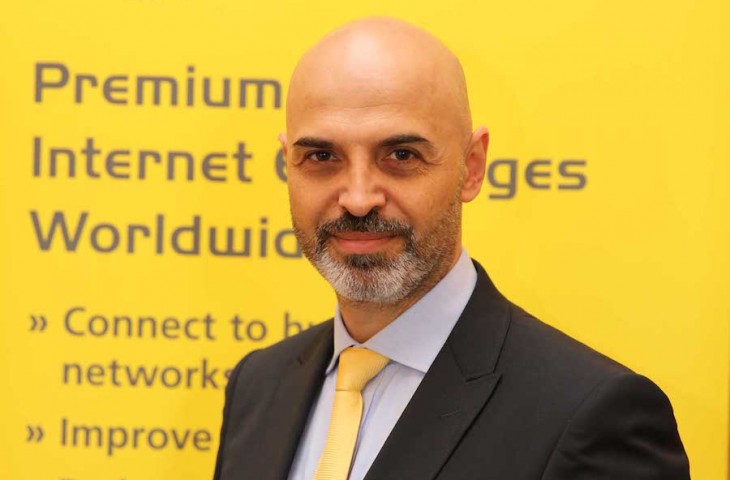 The world leader of internet exchange point service provider company DE-CIX which serves to over 60 countries all over the world with more than 1000 operators and service providers has extended its services into the Turkish market since last year. DE-CIX is the only official corporation sustaining an uninterrupted internet experience will now carry its quality to the highest level with its peering and blackholing technology at its 5 data centers and 20 networks.
DE-CIX owns a unique record with its 5,6 Terabyte data traffic per second within the year 2016. Upon increasing the number of its 100 GE Ports from 97 to 145 in 2016, the company achieved a growth rate of 50%. Furthermore, DE-CIX has connected 114 new clients to its Frankfurt Exchange Point within the year 2016.
To meet the growing demand throughout the world, DE-CIX has also increased the number of its Internet exchange points within the same year. Upon adding new data centers to each of their Internet Exchange Points in Frankfurt, Dusseldorf, and Istanbul, they formed two new Internet Exchange Points with related data centers in Dallas and Madrid. Globally, a sum of 184 clients was connected to the Exchange Centers reaching a total capacity of 25 Terabytes as of the end of the year 2016.
Bulent Sen, Regional Director at DE-CIX, stated that: "We believe that Turkey is an important market where we can consider to pace significant steps in the area of Internet Exchange Points. When we unite the density of internet usage with the population, we reach to a result that the traffic achieved in this country has to be managed most securely with an ultimate high performance. Therefore, as DE-CIX, we sustain our operators an uninterrupted, secure and high-quality traffic flow so that the end users will enjoy an Internet experience at excellent standards. Due to its strategical location, Turkey is an important country for its neighbor countries as well. Within the region, the dynamics in the internet usage is changing rapidly. Therefore, our primary purpose is to locate Istanbul as a "digital base" for the internet exchange point services to reach Middle East countries as well as the Turkic Republics."
Bulent Sen, Regional Director at DE-CIX, concluded his words were mentioning that:
"As DE-CIX we provide an Internet Exchange Point service in Istanbul granting our clients to keep their data within Turkey. We also sustain our service providers a possibility to connect to a single data center instead of connecting to multiple operators. With our peering service, we avoid connection intricacies and because we minimize the distance between networks we can sustain a top-quality internet experience at the highest possible performance thus reducing the network traffic costs for our service providers."
Please feel free to watch our video for further information presented by Bulent Sen, Regional Director at DE-CIX in Turkish below.