World's Second Largest Digital Marketing Agency – IBM IX – Dele Atanda
by Sinan Oymacı 0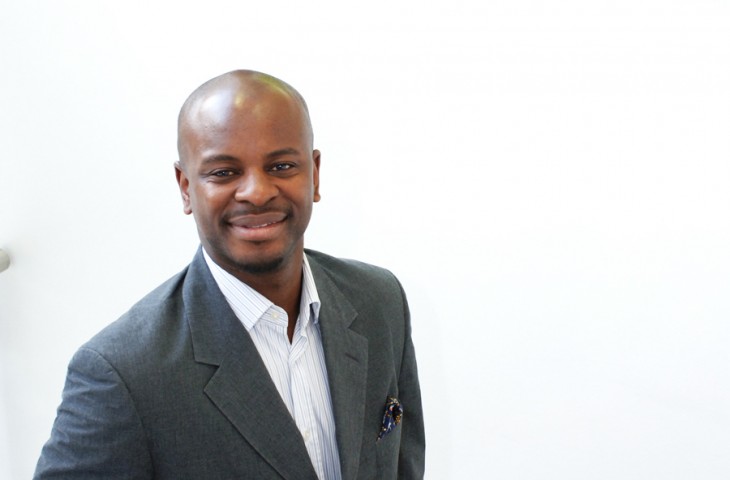 I had an opportunity to talk with Dele Atanda who is the Digital Innovation Officer at IBM's Interactive Experience.
I asked what they were doing, what he would recommend to young people, what a Digital Innovation Officer is and which areas IBM's Interactive Experience was interested in and he kindly and generously answered all my questions.
To read part second please click
I am sure you really will all enjoy this conversation.
– What is a Chief Innovation Officer? What are his responsibilities? Could you describe your position in the company?
– What I do is to work with clients to figure out how to do their digital innovation. It starts primarily from understanding what kind of digital experience we shall need to increase customer's efficiency and what else we shall need to enable this. To start with, we need to deliver particular features and services that can achieve an overall enterprise transformation. What we ask ourselves is 'How do we reinvent the business so the business can do this kind of experiences for customers of compelling basis?'
So, effectively from experience design overall to system design and architecture all the way through to enterprise transformation.
It is more about the customer's strategy in a way which will enhance their transfer into an interface. We describe focus areas, digital strategy, and organizational operations. It then becomes a guiding north star that the organizations will need to enable that.
– You are a part of IBM interactive experience team. Aren't you?
– Yes, that's correct, and we are world's second largest digital marketing agency. We are effectively a part of IBM that focused on the front office as global market oriented services around consumers' engagement and as a position to backend systems infrastructure. Essentially, we are one on IBM. So, it is just one of our faces that bring entire organizations little bit.
We are at somewhere between digital marketing agency and digital consultancy. We have over 30 studios around the world now. We have creatives, designers, developers who build applications and interfaces, who do design work for clients. We have an army of consultants about design thinking regarding design strategy or digital strategy or engagement strategy which all the way through tend to systems solutions, commerce solutions and cognitive.
– Are you using artificial intelligence, cognitive, IBM Watson or something like that?
– Absolutely. Cognitive is the real big game changer regarding the industry. I am very interested in cognitive and try to understand IBM Watson deeply to becoming a practitioner in the space. Data is the new internet, and AI is the new digital.
I am particularly specializing cognitive experience design which is about using Watson to design experiences. It is by cognitive how we bring intelligence behind those experiences to be able to do something that's compelling. Within our design thinking, we have this concept that is really about identifying where you can create value for customers. And the formula for that is you have to identify who, what and wow.
* Who you are delivering the service to.
* What is the service specifically.
* Wow is to make it breathtaking and what makes it compelling. Cognitive is often that wow factor. I often provide to create an experience that differentiates. Almost like magic in that regard.
– Could you tell us some examples of your projects?
– One of them is a pharmaceutical company around asthma software. We were able to use cognitive to pull in weather information, personal information, personal diet and medical history. Then we use that to make recommendation specifically about what a person can do to minimize the chances to have an asthma attack. It may be inhaling shots or before that advised amount of drinks to fight pollen dust.
Another example, we just did with Unilever where one of our cognitive services around personality insights. We created profiles of people based on personality and different food taste. Unilever developed a campaign where they matched different people who had similar taste together and meet each other. That created serendipity and fun for the users spend a dating thing and find real connections. But from the campaign perspective, it was massively powerful.
Another interesting one is an automotive sector where we are doing a lot of work around cognitive parts whereby we bring intelligence into the car. We can have a voice engagement. It is almost the old knight rider vision where you have a talking kit integrated to a portable intelligence to talk about weather conditions, traveling routes you can take, purchases that you can make between places as you go.
– As I understand, every sector can get an advantage of your services.
– I said for many years that digital is the new finance. Every industry will be touched by it.  Furthermore, cognitive is a new digital that will affect every industry.
There is great use case we have done with Rolls Royce the big engine manufacturer leading them to IoT spaces. Pulling data from the engine sensors, we were able to create an entirely new business model whereby selling engines to airlines. They can deliver flying aircraft as a service. Rather than the sale of a product, they are selling service which is uptime because they can vertically integrate the entire servicing of those motors much more effectively and efficiently. They bring all these intelligence from the products and understand when it is likely to fail or when it needs servicing. So, they are a lot more preemptive on service or development.
– Predictive maintenance you mean?
– Predictive. That is the real next frontier. When you bring a lot of data into the system, you get rich predictive analytics along with the behavior analytics you can have a new canvas for a new way of operative.
Of course, we are doing a lot in the medical sector around this subject. Collagen is a whole new frontier emerging around predictive and interventions. More complex diseases lead to more sacrifices for major successes.
– There are some concerns about privacy, security, ethics. What can you tell about them?
– Three huge different subjects.
Security wise; that's obviously a big concern. For us as IBM, that's an area where we always have X or O. Our security credentials are second to none in the industry. One of the things that attracted me to IBM is the security which is a critical foundation regarding the operating environment.
Ethics: We are now approaching in a time where ethics has to be a fundamental part of the design and operating model. Innovation has been driven by engineering in the last fifteen-twenty years. We are reaching the capability of our engineering or our machinery, and our technology is more than we can imagine. So, imagination becomes the real barrier. In that context, it's crucial that we now have to start thinking well. It's not simply about what we can do but what we should do and what is the ethical, moral world we shall create using this technology. We are creating a new paradigm. It's vital that we start to have ethical inputs into that conversation, into that dialog.
In the space of privacy: There is nowhere more potential than where that conversation needs to be at the front or the center. Because, I said a few times that when you think about personal data, especially from cognitive and AI perspective it's the place where we as humans touch the machine. It's the point where we and the machine are converged and connected. It's crucial that we feel comfortable with that interaction and with that engagement and also with that connection
It goes beyond rights. Privacy is a such a part of human existence. It makes us individuals. If we don't have privacy, then we don't have individuality. We need to redefine what privacy means in the twenty-first century, in this new digital paradigm.  We are not going away as long as we are human in the way we are today. We need to understand because we have a decent conversation around how privacy will be placed as we develop these technologies, capabilities, algorithms and intelligence going forward.
– What do you suggest for the younger people? What kind of abilities, what kind of education do they have own to be a part of IBM Interactive Experience Team?
– We need new collar workers. They have to get all the STEAM 'Science, Technology, Engineering, the Arts and Mathematics' abilities, engineering extended to programming. I also think that creative experience around design, around psychology, around sociology. Creative in terms of arts and writing, communication and graphics.
I think for the very young people; the crucial thing is to explore the creative and scientific abilities to develop those. Regarding mathematics, science whichever takes their interest but they also have to be creative. Having that balance between creative and technical skills, I think is the real key capabilities of the future.
As for the older ones in that regards, bring those on the table which is not being afraid to do those things. Traditional educational model is that you have to be one or the other. But we live in a world with no end at all. It's really about balancing themselves and trying to develop their creative sides, find their creative expressions as well as the technical capabilities. They should do what work appeals to them.
I think everything is transferable now, whether it is music, whether it is photography, whether it is fine art or painting. It is all transferable in terms of creating experience and designs going forward.
– Thanks a lot
– My pleasure.
Sinan Oymaci
Please feel free to watch below video interview in English with Turkish summary with Dele Atanda who is the Digital Innovation Officer at IBM's Interactive Experience.