Cancer diagnosis in 8 minutes with IBM-Watson – Afsar Akal IBM
by Irem Sokullu 0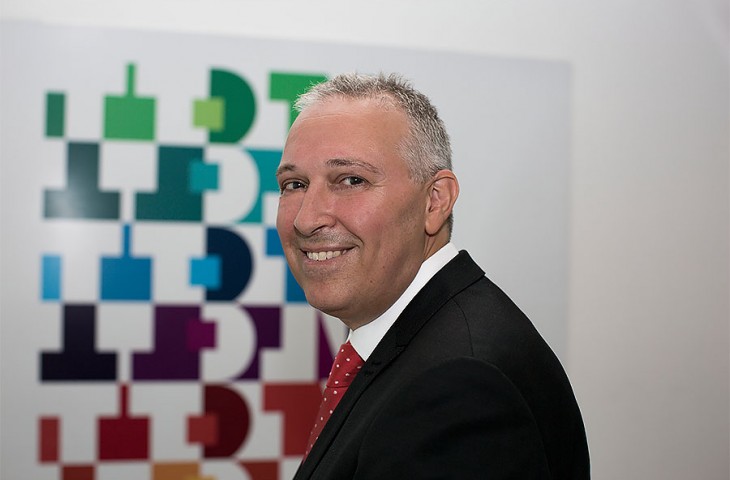 We had a pleasant conversation with Afşar Akal, IBM Watson Health Regional Sales Manager, Turkey, Middle East, and Africa on how artificial intelligence is transforming the health sector.
At IBM, Watson Health was established in April 2015 in the world and in March 2016 in Turkey. Its main center is in Cambridge, Massachusetts with a team 5.000 people.
What does IBM perform in the health sector with Watson?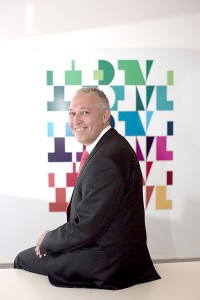 Watson Health is a new field what we call cognitive health. Artificial intelligence is a 60-year-old technology and was first used in analyzing the games such as checkers, chess of which rules are set; however, it is hard to examine the subjects of which rules are variable. For instance, when, in 1984, a doctor detected a tumor, the diagnosis was made to be the lung cancer. Today, there are eighteen types of lung cancer that some of them are metastatic pancreatic cancer or bowel cancer. It is an excellent stage to make artificial intelligence work in the systems in which the rules of the game are always changeable. The time of the clinicians and doctors is limited; there are twenty millions articles and they cannot follow the new research. Artificial intelligence which assists the human mind in the health sector and instead, the terms which we call as intelligence amplification/augmentation excite IBM.
The term artificial intelligence is interpreted wrongly due to the negative implications are given by Hollywood. The machine serves humans to solve particular problems rather than competing with people. Artificial intelligence is used in health issues, management of chronic illnesses, development of new drugs and genetic research. Watson makes suggestions to doctors, and the final decision is again given by doctors.
Our advantage is to project to the system instantly, for example, a drug put into use after approval or new articles of treatments based on the diagnosis. Thanks to artificial intelligence, the doctors whose time is limited can offer more personalized, current and efficient solutions to their patients. For instance, there are half a million cancer patients and one hundred and seventy thousand are added each year and a hundred and fifty thousand patients lose their lives early. Despite those high numbers, there are only five-hundred and fifty medical oncologists in Turkey. Cancer is a problem of our decade, and the extended longevity of life also has an effect in this. Helping doctors to draw a conclusion in eight minutes concerning oncologic illnesses, Watson suggests what should be done within the next twenty years with an assumption to help patients live longer.
Is this a cloud software solution?
Yes, clinical decision support system is working on the cloud, but the patient's confidential information is not uploaded to the system. We are in contact with the government departments responsible for medical device regulation in many countries to license it as the software-based medical device in the forthcoming period.
Can the solution be used personally?
No. We have to use it through clinicians; doctors, nurses, researchers and institutions that are engaged in drug development.
How does the system work?
You provide Watson data, and it gives the results with traffic lights. It lists what is suggested with green lights, accepted with yellow lights and what should not exactly be done with red lights.
What are "the things that should not exactly be done"?
There are various researches in the references used by the cognitive system which is, in return, used by artificial intelligence. For instance, if there is any data concerning that a drug or treatment is not useful but rather harmful to a patient. Doctors take Watson's suggestions into consideration while giving decisions.
It can learn by itself since it is an artificial intelligence.
Yes. We educate it through defining the rules of self-learning and a specialist tests what it has learned. For example, first you mark images on medical imaging with the human hand, the mass you see on that image may be tuberculosis or cancer. Since the patient underwent disease and had the vaccination, he is healed. The mark you see there is not cancer but tuberculosis. You can also teach the machine about tumors, and it can recognize and diagnose by itself over time. Nevertheless, we get the results tested by a doctor and only when the exactness of diagnosis is over 99% we submit this machine stating that it can diagnose by itself.
At what intensity is it used both in the World and in Turkey?
Implementation directly aimed at patients has started in China, Thailand, India, the USA, and the Netherlands and Denmark. In Turkey, it is used as a test object right now, and we have pilot users both in oncology and in genomics. Besides, in the world, artificial intelligence started to be used to develop new drugs or to position a present drug for another illness. In Turkey, we are introducing these innovations to the institutions working in the field of drug development.
Do you mean personal drugs?
There are both individual drugs and drugs that are developed for society. Personalized drugs are being used primarily in immunotherapies. Today, we provide treatment via killing only cancer cells through changing their genetics just as we eliminated smallpox and poliomyelitis viruses in these centuries. That is an area in which artificial intelligence is successful because there is big data and it is impossible one person to collect all those information. Since AI does not have any storage issues, it helps researchers.  We witness AI usage in oncology a lot because cancer is world's biggest problem regarding both cost and case.
What are other uses rather than a diagnosis?
Public health, wellness, and chronic illness methods can be counted. Wearable technologies and cloud-based solutions are widely used. And lastly, we can add cost control. Health expenses in many areas of the world increase over inflation. Artificial intelligence is used in insurance pay-backs and cost controls.
The first users worldwide are in the USA, but it is interesting that underdeveloped countries come in second. Can we say that lack of know-how is the reason?
In developing countries rather than lack of knowledge, the number of trained specialists are limited. China, Thailand, India have started to use our oncology products. We are having a couple of pilot studies with the doctors in Turkey, and we have both positive and negative feedbacks, which is the healthy way. They should use and try on real patient data. Watson cannot know better than oncologists who are in this profession for more than twenty or thirty years; however, it can follow the literature and can understand new drugs in an efficient way. Besides, it makes clinical test matching. Let's assume that you detect a patient with a hopeless case. Instead of saying "there is nothing to do" they can ask Watson about the new experimental drugs that are submitted for human use and ask for recommendations. That gives hope to patients.
Does Watson only follow modern medical knowledge?
Yes but it is because the literature is based on modern medicine. If you have literature on traditional medicine, you can teach it to Watson. For example, if there is a Japanese literature, you can teach it. However, the literature in the countries is also in English. Watson can speak many languages, but its medical language is English.
As far as I know, it learned Korean lately.
Yes, it speaks Korean. For example, we made a study in the Netherlands. We taught it the Dutch information, but we gave it besides English and did not mingle. In the result list, in case the literature is written in a native language, it provides the medical diagnosis and treatment methods in that mother tongue. That is an excellent example of localization because Watson has to have a good literature to be beneficial. If we have a trained system, we can do to the traditional also with artificial intelligence.
I see that one of the fundamental things for the system to work is the medical literature. Can we say that the big data is the other one?
Wearable technologies are also used in artificial intelligence cognitive solutions, which is a part of public health and chronic illness management. For example, we have collaborations with Apple. If you want to collect IOS-based health data and to develop a cognitive health solution, IBM supports these developments free-of-charge up to three gigabytes for three years. The reason for this is to raise the awareness of ecosystem. Big data is critical. Otherwise, you can get no result.
The more data, the more precise result.
Yes, that's true.
What would you like to say about the fear of future abuses of personal data? For instance, is it possible for insurance companies to increase premium?
Insurance is the entirely different sector. Big data and artificial intelligence may help to reduce rather than to increase premiums. There may be a problem in private sector in the USA, but many cancer patients receive free-of-charge treatment within the scope of much social state-based insurances, such as Social Security Institution (SSI) of Turkey. Cancer or other chronic diseases can be treated at a much cheaper cost by designing by artificial intelligence systems consulting.
Regulations also change. I read that Finland established a pilot area. It will give eight hundred EUR monthly to every citizen and will cut back on health and social benefits.
It may be a social experiment. I do not have information about the project, but evidence-based artificial intelligence application in the output of the bibliography is a treasure for all kind. Need to look at the results of the experiment.
Perhaps, social-statehood is being given up because health is very expensive.
Yes, it is expensive but what can cheapen it is these technologies. It is beneficial to collect big data if you can interpret it, and this is the role that artificial intelligence plays. Big data analysis is a difficult subject. As IBM to increase competencies in this regard, we purchased public health, social service programming, medical imaging and software-based companies operating in the medical device industry of four billion dollars. Merge, for example, is highly proficient in medical image data analysis processing, Phyel on topics such as public health and wellness, and Explorys which is a database that keeps one-sixth of the world's electronic medical records. Truven Health is among them specialized on issues such as insurance reimbursement and medicine information. If we exclude public sector, the biggest personal health data storage is IBM's. We are trying to interpret this data through adding cognitive abilities.
It is also related to the fee for service. The reason why the costs are too high is the fee for service per treatment. The USA being in the first place, countries develop payment systems based on printouts. That relies on payment only if the patient gets well and you use artificial intelligence for that. You have so many insurance repayment information in your hand, and unnecessary processes can be prevented through analyses.
It is an optimization then.
Yes, the GNP rate to health expenses is 5% in Turkey but 15-17% in the USA, which is not sustainable.
To a degree, it is because the majority of our population is young, but most of the technologies are first experienced in the USA. Due to unnecessary or wrong treatment, we believe that there is a superfluous waste of 30%. We use artificial intelligence to solve this. Why is there a waste? Because the information is not managed well. Patients also do not want to go to hospitals. People prefer treatment at home or absent treatment when chronic illness management is the question. We have to have a social transformation.
Perspective also changes. Today, when we are ill, we seek a cure, but today we have to establish a system on how to stay healthy. Don't you think that individuals are given too much responsibility at this point? Will we be our doctors?
Do you remember when everything started on the internet? When you went to a doctor and told that you read about your illness on the web, doctors were going crazy. Today, doctors started to observe their patients as individuals. For example, a young woman with breast cancer tells her doctor to give her medicine which contains less toxicity and which does not make one lose hair. Otherwise, children ask their mother: "Mum, why is your hair shedding?" As a consequence, doctors build an interactive dialog with the conscious patient. I believe that this is inevitable.
Let's look into the future a bit. The over 60-year-old population will be two billion in 2050. There is this kind of a load on the health system. What will I experience when I go to a doctor after a decade?
The time that doctors can spare to a patient will increase in cognitive systems. Less number of doctors will serve more people. I'm not a futurist, but in ten years you may apply to trained cognitive solution as a specialist for your personal health problems.   The role of doctor will remain, but it is beneficial also for them to begin to work with cognitive solutions starting today.
Will the number of physicians be reduced?
Doctor specializations will increase. The number of physicians can be planned as keeping the today's figures per hundred thousand population and increase the number parallel to the growth in population. There will be an increase in the specialty. Let me give an example from oncology: before being a medical doctor, most doctors study on internal medicine, a couple of years of specialty, and then medical oncology. If they are genomics, they have no time left. However, artificial intelligence helps them to have information on specialties in which they cannot practice. I believe we shall not expect more from new doctors as an ordinary civil. There is no need for a decrease in the population of physicians because the technology is in the service of doctors and patients.
Will we have personal drugs?
There will be severe changes in drug development within five or ten years. Drug production which was in the hands of big monopolies before is becoming democratized. That's why, they are working with small-scale, boutique start-up companies which develop drugs. My presumption is that drugs will be personalized within a decade. Production will be made according to İrem's health issues and her physical features. At least, it is what the Ministry of Health wants; it says "we established e-nabız (e-pulse) and people should protect their data."
So, what will İrem do after a decade? Will she know her genome sequencing and collect her data with her wearable technology?
Firstly, İrem shall calm herself down. Health problems are being solved. We should not establish the future on an empire of fear. The age sixty is not the same as the one we called sixty a hundred years ago. It is a very productive period. I don't see aging as a threat, and if people take care of themselves, their burden about vitality will be reduced thanks to protective doctorship. Progress will be made in early diagnosis. That is both related to cognitive systems and the big data.
Today, can I transfer the data I gathered with wearable technologies to a hospital which uses Watson?
No, that's not possible right now. Today, we all should take care of our health, diet, sleep and exercise. In case you might have a serious illness, a doctor will have an enriched information concerning you when you submit the information to Watson or to a doctor which you had been collecting for the last decade about, for example, Parkinson, Alzheimer or cancer. You should be providing that. The adaptation period of doctors to these techniques also takes time, but doctors make the biggest demand towards Watson Health.
What do you do according to the new health perspective?
I am trying to learn. Though I am not a clinician, I am a Watson Oncology Consultant user, and I have a great respect for the vast knowledge there. Memorial Sloan Kettering, the genomic experts of New York Genome Center, instructed the system. Personally, I learn these new technologies. It pleases me to see drug research, and it is a field in which Turkey is not productive. Turkey is highly dependent on the foreign sources concerning this subject. We should produce our bio-equivalents and vaccination.
That is a sector of which regulation is weighty and of which cost is high. Nevertheless, when these are simulated on computers and enriched with the big data, we shorten the process of its transition to human use. Today, we do not examine all cancer types, and our products have a development process and a route map. I find all these exciting.
Does IBM Health give support to start-ups which develop the eco-system?
The purchases of Watson Health are specialized companies which have thirty or forty years of experience rather than businesses that are at the start-up level. Those who would like to develop a product with Watson Health Research on Apple IOS and it is an open system to non-profit organizations and start-ups. Also, stakeholders can reach cognitive APIs (application programming interface) from Bluemix. Recently to the catalog health-oriented health, Watson APIs will be added. We invite everyone to Bluemix. Most of them have free access.
Thank you so much.
My pleasure.
Please feel free to watch the interview we have achieved with Afşar Akal, IBM Watson Health Regional Sales Manager, Turkey, Middle East, and Africa  at the following video in Turkish.