What we seen in Gaming Istanbul 2017 GIST?
by Fatih Sarı 0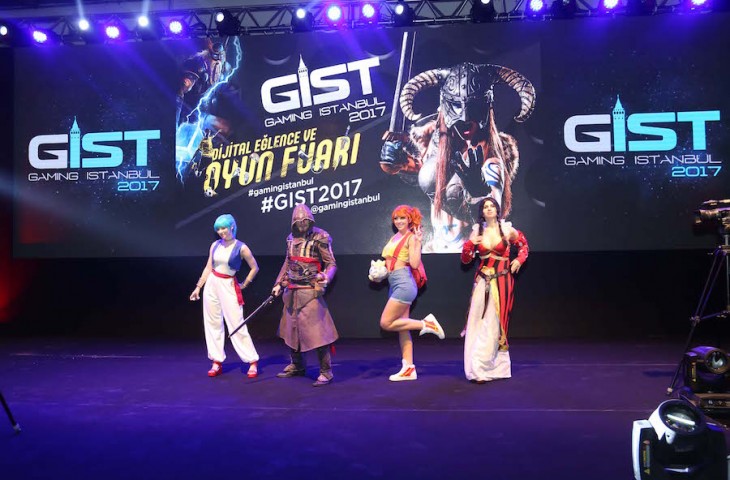 Turkey's first global-scale Digital Entertainment and Game Fair, Gaming Istanbul 2017 got lots of attention. Gaming Istanbul which was launched with the concept of "Fun and Games For Whole Family" was held at the Istanbul Congress Center on 2-5 February.
"Gaming İstanbul 2017" welcomed the visitors and gamers who are interested in spending time in shopping, playing, recreation areas and children's playground with this year's 14 thousand square meters area. Local and international investors attended to GIST Seminars and B2B space.
The "Firsts" of Turkey and the World's Greatest Brands was at GIST 2017!
So many famous companies of the digital entertainment and gaming world came together at Gaming Istanbul 2017. Turkcell, the "legendary sponsor" of Gaming Istanbul 2017, has organized tournaments and distributed gifts to visitors for four days with award-winning activities of Gamecell, fizy, BIP and GNÇ brands. Also, people who want to visit Gaming Istanbul during the weekdays were offered the chance to "one free ticket for one ticket" during the weekdays by GNÇ.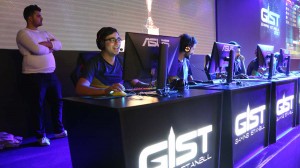 Besides all these, there were lots of tournaments.
In the Gamecell Hivefest organization: a $ 14,000 award-winning League of Legends Tournament, $ 4,000 worth of Vainglory Tournaments and 15,000 TL worth of FIFA 17 Tournament Finals were held. The presentation of FIFA 17 finals which has shown keen interest has been made by Ertem Şener and commentator Ahmet Çakar.
The World's Largest Game Producer Tencent in Gaming Istanbul 2017!
The launch of the 5v5 mobile MOBA game "Strike of Kings" by Tencent, the world's largest game maker, took place at GIST 2017. The players had happy moments during Gaming İstanbul at 120,000 TL award-winning "Strike of Kings" tournament by Tencent. To ensure that "Strike of Kings" meets Turkish players, all characters and skins in the game will be free for two weeks for Turkish players.
"Sony" Launched PlayStationVR System at Gaming Istanbul 2017
Sony introduced the PlayStationVR System, the latest games and the most recent technologies at Gaming Istanbul 2017 to gaming lovers. In the GIST 2017, where many games on the PS4 platform were offered to try, the participants won special prizes based on PS VR and PS4.
Force With You with "Netmarble" Star Wars: Force Arena!
Participants had the chance to try out the fun games of Star Wars Force Arena, MARVEL Future Fight, Paramanya and Netmarble, and they had the opportunity to win different gifts at Gaming İstanbul 2017. At the Netmarble stand, players also struggled to win at the Star Wars Force Arena. Netmarble also presented the Wolfteam Tournament and Mstar Dance Workshop on the main stage.
IGG continues to meet their games with the players in Turkey!
This year, like last year, IGG continued to bring its games to the players in Turkey. Lords Mobile, Castle Clash which had significant player numbers in Turkey have met in Gaming Istanbul with their designs of IGG. Unique spaces were reserved for each game, and in each game area, there were mini-games such as drawings, Çarkıfelek, Dart, Kim 500 bin Elmas İster in particular stations.
Turktelekom Playstore, Microsoft, Aral, Vestel, Epin, Seti, Redbull, Bynogame, Papara, Gizza, Oldmoustache, Varta, Overgame, Zeren's Universe, Merch, Blizzard, Nvidia, Gpay, KINQUIN, VFS, Denedik Biz, Zoccoshop, Merchtancy, Paralelevrencr was among the other companies participating in GIST 2017.
B2B participants were aeroSFT, Aruba Events, audiofil, Epin, Iran Computer and Video Games Foundation, TOGED, TCA.
Total of 8,500 TL award GIST Cosplay Contest
Those who best reflect the digital game characters with the costumes and accessories they designed, struggled to win the grand prize at the GIST Cosplay competition. Also sponsored by HASBRO, a playground was set up where children can enjoy themselves and enjoy various toys and games.
Great Meeting Place: GIST Seminars
GIST seminars provided to capture career opportunities in the gaming industry. Developing, producing, distributing games, to meet with the designers and programmers, to show themselves; GIST seminars offered an excellent career opportunity to meet game developers, producers, distributors, designers and coders.
You can watch the video from our interviews and impressions of GIST 2017 we visited for you in Turkish.