Optimize HVAC operations of commercial buildings on Cloud – Savas Unsal Reengen
by Sinan Oymacı 0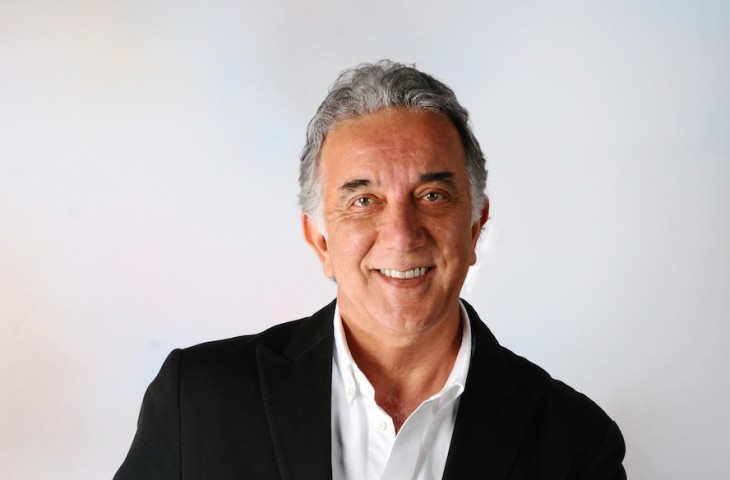 I've had the chance to have a pleasant talk at the IDC Industry 4.0 event with Savaş Ünsal, who has accomplished so much in several industries. He is a member of the board of directors, and also a partner at Reengen. The following interview you're about to read tells us of a company which will stand out quite significantly in the upcoming days.
Hello Mr. Ünsal
Hello
Can you tell us a little bit about Reengen?
Reengen is an Internet of Things 'IoT' company. It has been established by three graduates of Middle East Technical University in Turkey. It attracted my attention about a year and a half ago. I felt the need to make an investment regarding the Internet.   After having found such company, we decided to collaborate with Reengen both as a partner, and a mentor.
When we say Internet of Things, what we mean is that the Internet is becoming to get used by more people now. In my opinion, Internet of Things triggers a new era and that period would be a real fast one, especially changing some teamwork manners and operations rapidly in the industry.
Reengen is a three-year-old company what we could call 'start-up' one.
However, it has already been awarded by IBM.
It has established successful installation at ITU Technopark, one of our partners, and has been being adequately supported.
As for the latest news, Satya Nadella, the CEO of Microsoft, has introduced Reengen as one of the first three companies in the industry at METU during his visit to Turkey and that's quite flattering, both for our country and Reengen.
Another thing that makes Reengen special is the fact that it has focused on energy industries.
When we take a look at the other Internet of Things companies, they mostly appear as platforms that are quite disorganized. My interest was aroused when I saw Reengen's focus on energy industries. We believe the key to our success exists on this fact.
What does Reengen do?
As you know, we have detecting devices called sensors on the Internet of Things. We install this sensors in lighting and heating systems in big buildings thus provide savings approximately by 30% in these building.
These little devices upload the information they receive from all around the building, especially from the system itself, on Cloud. We create a big data and then Reengen platform analyzes data on Cloud, and provides the end user, namely the owner of a building, with a report. By acting in accord with the report and making some new adjustments, an owner saves energy approximately by 25-30% which are now significant saving percentages for big buildings.
No matter how much energy costs may vary, they are considered fixed costs, especially in big buildings and, in my opinion, lowering these costs by a 30%, is a rather notable success.
Once again, Reengen's success lies in its focus on a single industry, in creating a market vertically. That's the reason, we believe, Reegen has been observed and awarded by partners like IBM and Microsoft.
We've received a fund from the EU, and we will carry on with it.
Now to take a look at our installations:
We have an installation in San Diego USA, one in China and now we are going to have one in Dubai as well.
In addition to that, we want to get Reengen USA started next year because, as you know, we work quite closely with energy companies – confidential now – the ones which work both on energy and IT.  We are currently planning on having a strategic partnership with them there. In short, we've had several achievements, and are hoping to keep them coming. I hope, we'll have this talk with you next year with much better news.
So nice to hear them. I'm sure we'll be hearing much better ones next year. Thank you for this opportunity.
Thank you.
You can watch the video interview with Savaş Ünsal, member of the board of directors, and also a partner at Reengen in Turkish below.