Each one of us shall transform into T-Human – Ufuk Tarhan
by Irem Sokullu 0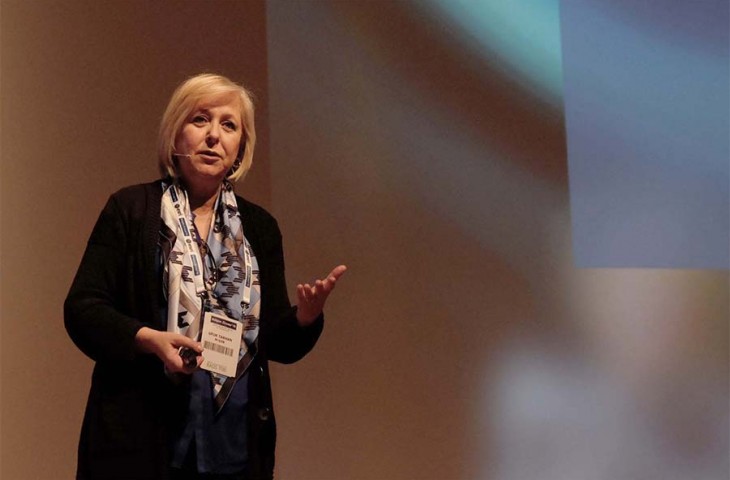 "If we want to have a sustainable work life, we shall transform into "T-Human," by being technological, designer and supplier."
As ThePercept we were press sponsor at the Informatics Summit'16. At the event, I listened to the speech of Futurist and Economist Ufuk Tarhan which was on "T" Human model. I want to share her ideas with you about what humans will be like in the future.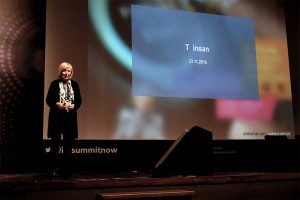 Tarhan, who claims that today's human is the last pure human kind, defined the transforming human type as "T" Human and asserted that individuals would be Designer, Technological, and Supplier. Besides indicating that the transformation has already started and that we should commence hybridization. She also shared the path she passed with the audience, who wonder what they shall do. After she had worked as an Economist and Manager in IT sector, she transformed to be a futurist and her vision for future is to be a CyberAire and WebAtor.
She said "If we want to have a sustainable work life, we shall transform into "T-Human," by being technological, designer and supplier, in other words, into contracted workers. Shortly, instead of buying goods, we will produce almost everything on our own. We shall enhance our designer capabilities as well as technology. We will start to work on contracted projects. We shall build our skills to be the one who does the required job best. The salaried employee era and the comfort zone it provides is over for good. We need to pass on to new work models."
T is also a reference to the golden ratio of Leonardo da Vinci. It is stipulated to know everything about one thing in the vertical leg and to know a thing from everything in the horizontal leg.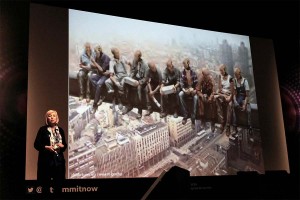 Sharing a photo of metalworkers taken in New York of 1930s, Tarhan said "There are various researches conducted to reveal the reasons for that crisis. We are on the edge of radical changes similar to that period. Jobs are being transformed, and the predominant intention is not to repeat the same mistake. In the past, we had to work human-to-human, and today we have digital workmates. We also have to come to terms with business intelligence, and now robots are coming into play. There is more! Robots will start to work with robots. Robots will also say "we can do your works better. You go and hang around." This movement has already begun with the internet of things. We have to be ready with our T-Human models at this point. We have to adapt to the new world in which we will come to terms with developments and in which we will be productive. From this time on we will work in the holocratic job environment. It can also be called Pizza or Hollywood type. We will collaborate on projects with various other T types and be flexible."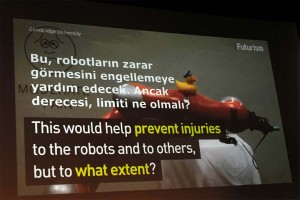 Transformation is being articulated on many platforms, and the development of technology which is faster than ever will affect our life more severely. We have to take our precautions before we turn our backs to those changes. It will not be possible anymore to work at a job 30 years and get retired. I believe the warnings of Ufuk Tarhan are quite beneficial in those terms.
So, now it is the time to think about what kind of a T-Human we shall transform into J