"Big Data in Business Life" – Bilkent University and TUSIAD Information Society Forum
by Irem Sokullu 0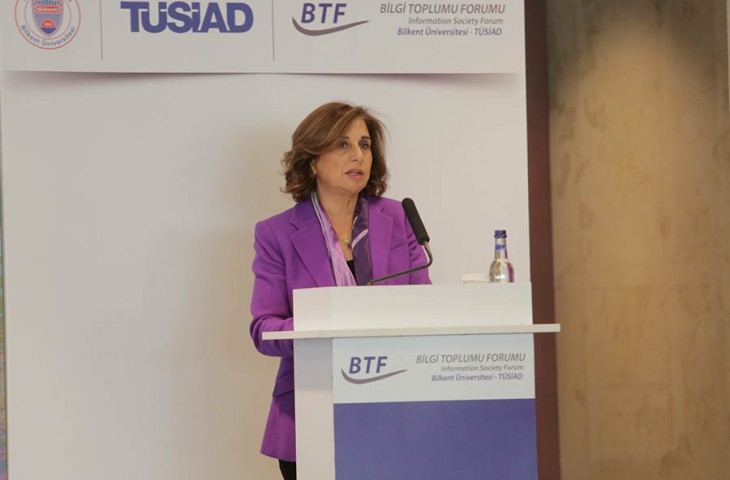 The subject of Big Data is discussed for many years in many platforms but we cannot yet claim that it is well understood. "Big Data In Business Life" Conference was organized by Bilkent University – TUSIAD Information Society Forum in order to raise the awareness of business life on this topic. I want to share with you some information I have obtained from speakers.
The Director of Information Society Forum, Prof. Dr. H. Altay GUVENIR, who is one of the keynote speakers stated that "Data analysis is a form of art beyond engineering. Today, many firms have recognized that the data they have is a potential tool which can distinguish them in comparison to their competitors in order to turn formidable competitive environment into advantage for themselves." 
TUSIAD Member of the Board of Directors, Esin GURAL ARGAT also emphasized that the big data should be seen as an irreplaceable component of corporate digital strategy, and that it has critical importance for our human resource to find the clues of this new world and to gain skills in our educational system with high added value.
TUSIAD Chairman of the Board of Directors, Cansen BASARAN-SYMES claimed that "We are at the beginning of big data revolution. 90% of the digital data of the world has been created within the last two years while only 1% of this data is analysed. This is actually an extraordinary opportunity; the winners of the new world will be those who can distinguish themselves in increasing the rate of analysed big data!"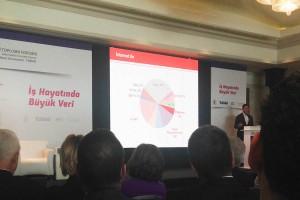 The CEO and the Chairman of the Board of Directors of Boyner Group, Cem BOYNER explained how they realized target oriented marketing with Hopi products. "The concepts of place and time changed completely. While we were discussing where to open a store in the past, today we try to identify and make sense of customer behaviour. Our time is such critical that the reason why Apple desires to produce car is that they want their customers to continue to use their services during that time." Boyner, who pointed out that the trains of future are artificial intelligence, virtual assistant and virtual reality; shared a video about Hopi. The video which showed us that all our works will be done by virtual assistant made me remember the movie "Her". I believe that we will get used to it easily even though it may seem a bit scary today.
We observed the big data with a different point of view with the seminal speech of CEO and Chairman of Open Insights, Usama FAYYAD. I compiled the details pertaining to his speech in a different article. You can find it here.
We have much to speak about Big Data!