WaaS already forms the vision for future workspace
by ThePercept 0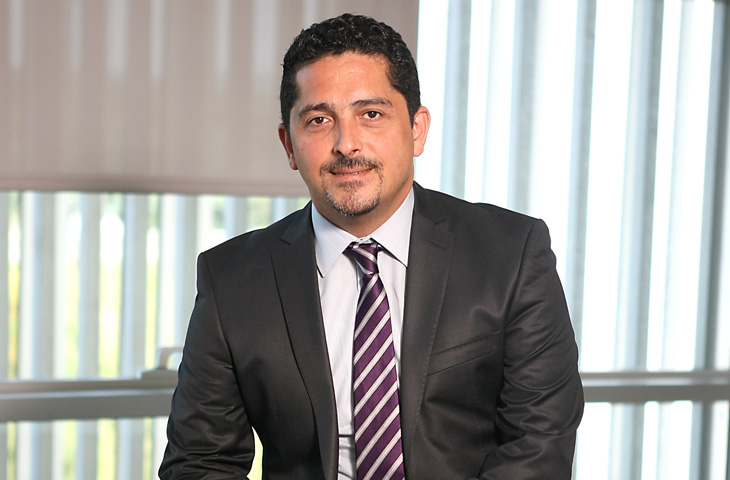 Altan Cengiztekin who is Country Manager of Citrix Turkey says 'Waas already forms the vision for future workspace'
Digital transformation continues non-stop. In addition to the pressure of change caused by global competition, dazzling innovations in the tech world continue. Such trends as cloud computing, big data, BYOD, DaaS and Internet of Things shape not only today's business and technology World, but also that of the future.
Companies have to re-design their business models as much as they have to re-conceive their business models. To that end, they must be more agile and digital and effectively utilize cloud, mobile, big data and internet of things (IoT). According to the statement of IDC, the number of corporates that have digital transformation strategies will be doubled within the next three to five years. The demand for speed, convenience and accessibility will position the cloud as the first item of these digital strategies. IDC predicts that half of the IT expenditures will be based on cloud by 2018, which is a very significant ratio.
Vision for future workspace
In such an atmosphere, a new trend increases its impact in the technology world. This new trend is the concept of Workspace-as-a-service (WaaS). The solutions of the integrated Workspace as a Service (WaaS) provides the infrastructure and space which people need in order to efficiently work anywhere. WaaS offers fully integrated and safe management ability. WaaS forms the lynchpin of the vision for today's and future workspace.
While all companies are becoming more and more digital, IT leaders have the opportunity to lead the digital transformation at their firms and re-arrange the way of business conduct. WaaS provides employees with the freedom to safely Access to the data and application that they need to efficiently work anywhere. Moreover, it offers the flexibility to bridge over other clouds, data sources and old infrastructures. WaaS also offers ready-to-use services that IT requires in order to provide access to all applications, data and networks through a single and integrated platform and ensure their safety.
Fully safe and simple management ability
Citrix attracts attention by its leading position in WaaS, as it does in many other technology trends. Citrix has recently introduced its new solutions for WaaS at the Synergy 2016 held in Las Vegas. Some of those new solutions include such products and innovations as VDI and app virtualization, network delivery, and secure file-sharing that can be delivered as cloud services from the expanded Citrix Cloud, or deployed on-premises on hybrid IT infrastructure.
The Citrix Cloud securely delivers and helps partners and customers manage services from the cloud. Citrix Cloud services unify every major Citrix product needed to deliver a secure and dynamic digital workspace, including Citrix NetScaler, ShareFile, XenApp, XenDesktop and XenMobile. These offerings are available – individually, or can be accessed together as a unified Workspace-as-a-Service solution, giving customers the choice to start their digital transformation anywhere and easily expand to the full WaaS at their own pace. Citrix Cloud also gives corporates the flexibility to secure and manage their data and infrastructure to best meet the needs of their organization and regulatory environment.