AcademyTech continues its growth abroad
by Fatih Sarı 0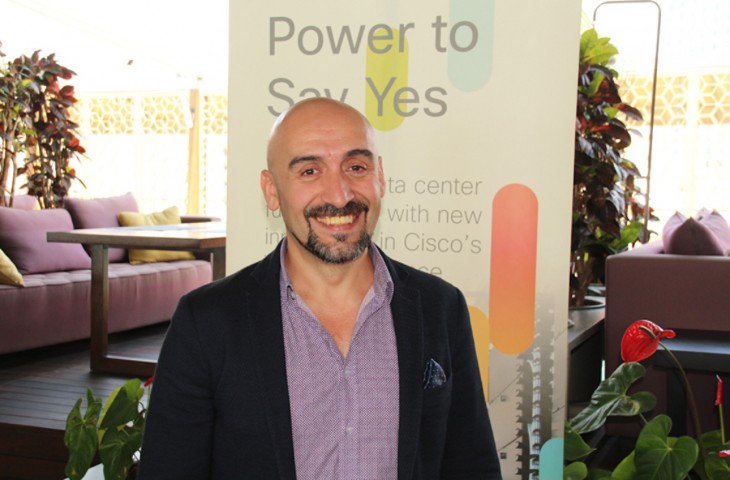 AcademyTech will provide Turkish Engineers international employment facilities with its new investments. Cisco Turkey has chosen Academy Tech as the best Authorized Cisco Training Center for the last five years, and Academy Tech has increased their investments abroad targeting a growth rate of 45% for the year 2016. Investing in human resources and technology, the company has declared 2017 as their leap year while they proclaim a 100% growth rate till the end of next year.
"We garrisoned in the center of Technology."
Mr. Özcan Yıldız, CEO of AcademyTech underlined the fact that they are the only authorized corporation to provide CCIE Trainings, continued, "Using every occasion to evaluate the demands coming from abroad, we found the possibility to expand our business. We opened our new office in Madrid, the capital of Spain. We are offering our services to neighboring countries through our office in Dubai. Using our five offices in three continents, we granted our training services to more than 100 corporations in more than 50 countries such as Republic of Dominic, China, Costa Rica, and Nepal. By the support of our global partner Cisco, we established stable cooperations in the area of training with countries like Colombia, Nigeria, Costa Rica, UAE, South Africa, Russia, Nepal, India, Singapore, Papua New Ginea, Malaysia, and Afghanistan. We even offered our services to numerous corporations in some countries many people never heard of or can not show on the map like Sierra Leone in West Africa. Apart from Turkish, we can provide information technology training services in six different languages like English, Arabic, Persian, Spanish, and Russian. Now, we raise the bar one level higher and increase our investments."
Deloitte Technology Fast50 Award has swelled our self-reliance!
Mr. Özcan Yıldız reminded that they were the winners of the Deloitte Technology Fast50 Award for the last two years in 2015 and 2016 and mentioned that, "This success has swelled our self-reliance. In the meantime, we developed a unique product in IoT area. We provided an R&D investment of one million US Dollars for this product in the last two years. From now on, our R&D studies and investments will continue to increase."
"We are the information technologies and culture delegates of Turkey!"
Mr. Yıldız furthermore explained that they were continuing their studies for the publicity of Turkey abroad and added, "We see our company as a delegation or an ambassador of Turkey in the areas of culture and information technologies. We are fully confident with our Turkish engineers. I always advise the young generation to learn the technology which enters all the aspects of their lives, instead of being a lone consumer. Nobody is born a computer genius. But if you can train yourself as a computer technologist, you may catch unbelievable opportunities. The informatic youngsters of Turkey will carry the country to the world leadership. The IT member position is among the first ten in the classification of "Talent Shortages" in 2016. A qualified IT worker is the most demanded employee. Furthermore, to reach the target of Turkey to be among the first ten biggest economies, Information, and Communication Technologies will be the locomotive sector. Therefore, our investments abroad are very meaningful for us within the framework of our social responsibilities. I believe that the information and communication technologies sector serves as a lever to lift up the economic growth, and increase the competitive power of the country all over the world. When we consider the figures of unemployment, it still is a strategic sector for Turkey."
You can watch an interview below with AcademyTech CEO Ozcan Yildiz in Turkish.