Swatch pumps up the action with the release of Swatch Touch Zero Two – the new digital touchscreen watch with an exciting array of built-in Fan, Activity and Timing functions. After Swatch Touch Zero One, the second in the brand's new series of connected digital watches, Swatch Touch Zero Two hooks up easily to the Swatch Touch Zero smartphone app for even more info and performance stats.
FAN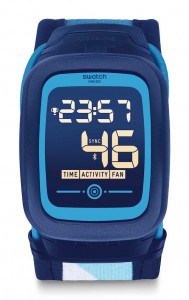 The new Swatch Touch Zero Two offers a fun way for you to track how much you care about your favorite country. Fan mode lets you measure your personal Fan Heat: your overall performance based on your fan activity, the number and power of your claps plus the number of "la ola/waves". The more active you are, the higher your number – up to 999.
The other cool Fan stat is your Fan Rank – which shows how active you are compared to other members of the Swatch fan community.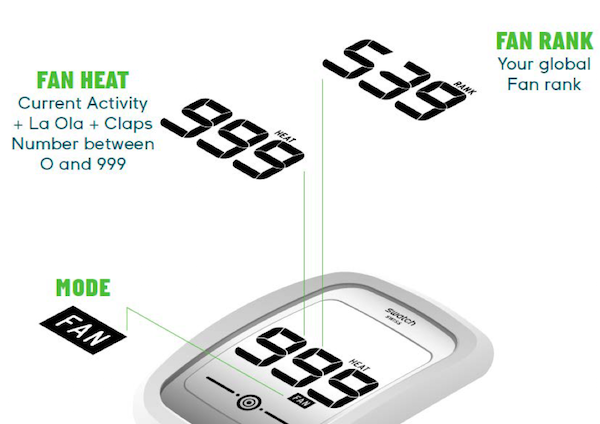 ACTIVITY
In addition to the Fan functions, the built-in Activity functions help you track your overall physical activity levels: check your current activity level (up to 999), check your progress (in percent), count your daily steps (up to 65,000/day), and see how many calories you've burned …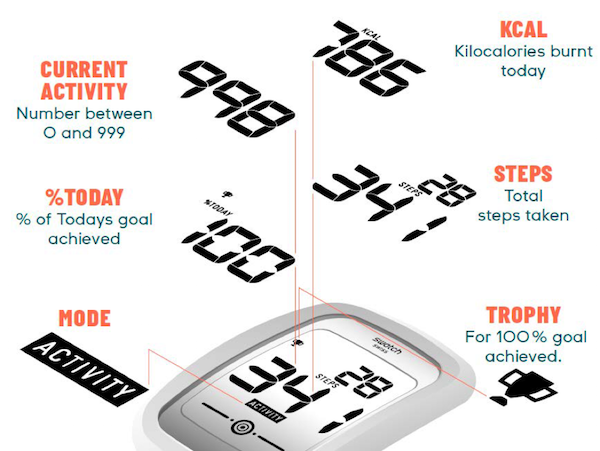 TIME
Swatch Touch Zero Two offers six Timing functions: Time, Date, Alarm, Timer, Chrono and Swatch .beat, which is a global way to tell time on the Internet. Invented by Swatch many years ago, Swatch .beat divides the 24-hour day into 1,000 beats, and does away with all the world time zones – it's the same time everywhere in cyberspace.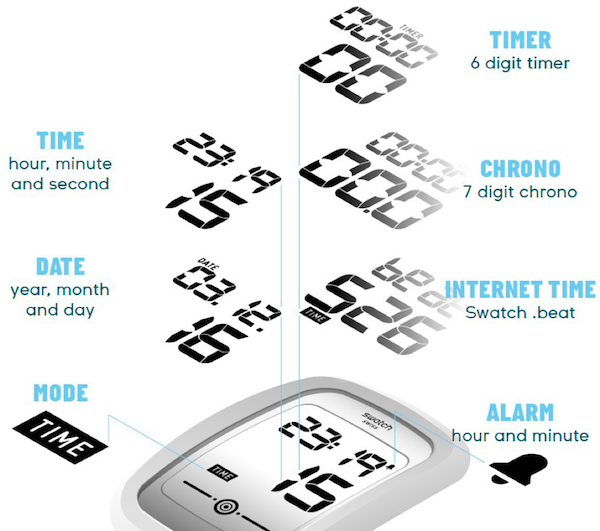 CONNECT WITH THE NEW SWATCH TOUCH ZERO APP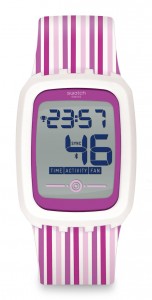 For cool add-on functionality, connect your Swatch Touch Zero Two watch to your smartphone – iOS or Android with up-todate software – and the Swatch Touch Zero app. The app, which has a new look and feel, a new way to navigate and a brand new mascot, Zeetee, gives wearers easy access to enhanced info and detailed personal performance stats. If you own a Swatch Touch Zero One you can use the same app for both watches: sync your stats across both watches for an up-to-date snapshot of your performance.
The first four models in the new Swatch Touch Zero Two line are available at Swatch stores (from left to right): ELECTROZERO2 (SVQN100), STRAWZERO2 (SVQW100), NOSSAZERO2 (SVQN102A/B/XS/XL), VERÃOZERO2 (SVQN101).