Sony Xperia XZ in Turkey now with its triple image detection technology!
by Fatih Sarı 0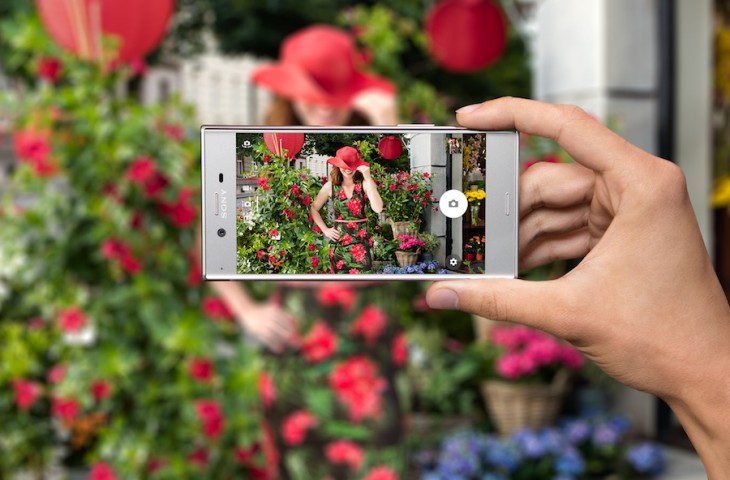 Sony Mobile has achieved the press meeting of its new flagship Xperia XZ primarily introduced at IFA in September, in Istanbul. The smarter and personalized Xperia XZ features a brand new advanced camera experience which can take sharp pictures with all types of light conditions with its triple image detection technology for moving objects.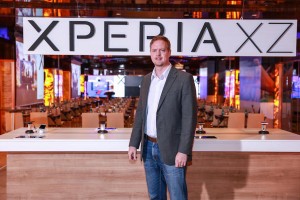 Upon the termination of the press promotion organization realized by the participation of Mr. Jason Smith, Deputy President of Sony Mobile for the Middle East and Africa, stated that "we are continuing to improve our smart and personalized products which will ease the lives of our users. Turkey has a unique status within the Middle East and Africa region. Therefore, we continuously observe the needs and requirements of our users. Our new flagship Xperia XZ and our premium model, Xperia X Compact, will form an excellent harmony with you with its advanced technological features along with its elegant design."
Xperia XZ, the new flagship of Sony Xperia X series and the premium Xperia X Compact launched in Turkey last week are entering the market with their advanced camera technology to offer the best picture quality. Users will be able to take sharp and real color photographs of moving objects in all conditions with that technology. When you touch the shutter button, the 23 MD Camera will stay open for  0,6 seconds so that you can take super fast pictures.
By using the SteadyShot™ technology in Sony's Smart Active Mode, both new models offers a five-axis image stabilizing feature. Thus, you can shoot high-quality videos while walking and at extreme close-ups.
Xperia XZ grants you perfect results with its 13MP front camera for selfies under low light conditions and even for group selfies. At the same time, Xperia XZ offers you the possibility to record 4K images full of details and sharp and live views.
With its astonishing design, 5.2" screen and metal back creates a perfect harmony in your hands. Its uncluttered surface inspired by a singular form presents a seamless sharp and bright view, whereas its ALKALEIDO™ metal frame features the brilliant sense of depth for its elegant design.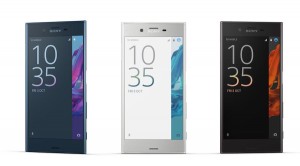 Xperia XZ can easily be used under the rain with its water resistant design and will continue to work after water spillages. Both  Xperia XZ and X Compact carry the Battery Care feature completed by the Qnovo Adaptive Charging technology to double the battery life while protecting the battery for probable damages. The  Qnovo Adaptive Charging feature continuously traces the charge current to avoid any possible damages to shorten the battery life and conducts the necessary adjustments. The Battery Care feature takes into consideration the learned habits and checks the charging period and stops the charging at 90% level to avoid over charging. With its Xperia Intelligence feature, it learns and adapts based on how you use your phone, giving you the best smartphone experience to date. With its Smart Cleaner APK which learns your habits and erases the cache memories of certain applications and carries the performance capacity automatically to higher levels sustaining you an ideal performance quality.
Xperia XZ comes along with a Qualcomm® Snapdragon™ 820 CPU to sustain a perfect experience for the users. Both Xperia XZ and Xperia X Compact will recognize you as soon as you hold the phone with its unique fingerprint sensor. The on/off switch is placed on the side of the device to turn on the telephone safely with a single touch.
Both models are offered with USB Type-C™ battery chargers for convenient battery charging. Sony Xperia XZ features a new Forest Blue color inspired by the beauty of nature together with Mineral Black and Platinum colors, while Xperia X Compact comes in Universe Black, White and new feature Mist Blue colors.
Sony Xperia XZ will be on the shelves by the 19th of October with a suggested 2.799 TL retail price.
Advanced features of Xperia XZ:
·      23 MP camera supported by a triple image detecting technology
·      Brand new Steady Shot with five axis image stabilizing
·      13 MP front camera with Exmor RS sensor and 22 mm lens
·      Qnovo Adaptive Charging
·      Qualcomm® Snapdragon™ 820, 64 bit  4 core CPU
·      USB Type-C™
·      5,2 inch curved Full HD screen
Please feel free to inspect all features of Xperia XZ and Xperia X Compact at the following websites.
http://www.sonymobile.com/tr/products/phones/xperia-xz/
http://www.sonymobile.com/tr/products/phones/xperia-x-compact/
Please feel free to watch the interview we have achieved with Abdullah Karaca, Sony Mobile Product Launch Director at the following video in Turkish.