We ha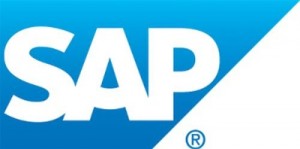 d a pleasant conversation with Julie Roehm, SAP's Chief Storyteller on simplicity strategy during her visit to Turkey.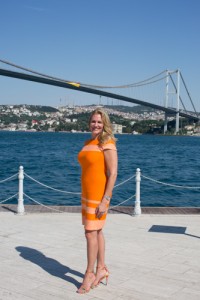 – Who is Julie Roehm, would you please tell us about yourself?
I was born in Midwest in USA in Wisconsin, which probably people in TR have never heard of. My family moved a lot. People that are moving a lot become either outgoing or introverted. I became outgoing. During school I was very fascinated by stories, art but I was very good at math and science at the same time. When I was graduating from high school, my school counsellor suggested that I go to engineering. I did not know anything about it but I followed the path. I went to Purdue University, I got my Civil Engineering degree. I worked during my study. At the end of the study, even though I was very successful I was kind of bored of it. So I applied to Business Schools in Chicago. I thought I'll be a finance major because I was good with numbers. I was bored in 2 years with the finance stuff. I decided to take marketing and strategy classes. So I became a marketer. I worked for Ford Motor Company and Daimler Chrysler in different positions including global ones. Then I thought I need to try something else. I worked for Walmart for a short-term as we had a cultural mismatch. Then I decided to build my own company.
– How had your path crossed with SAP?
First year Bill McDermott (SAP SE – CEO) reached out to me, he was Head of SAP USA those time I believe. He read an article about me in Wall Street Journal and wanted me to meet him. We did not begin to work together but we had a conversation next 5 years off and on. One day, I read his interview in USA Today and I literally understood what SAP does from that interview. I emailed him immediately to congratulate. It's been a milestone for us. Bill offered me to be SAP's Chief Storyteller. I accepted the offer and became SAP's Chief Storyteller and Senior Vice President – Marketing. Then my role changed to SVP of Strategic Relationships.
– Would you tell us about how you actually understood what SAP does after you read that interview?
As Bill describes it 'We are behind some of your favorite brands like Itunes, Sony, Nike, Disney…'
SAP is the system that is supporting those spectacular brands to produce and deliver excellent products on time. SAP is like Intel Inside. The customer's customer has a better experience and a better product because customer bought SAP. It is a great story and a win & win situation for all parties.
– What do you do with this information in your role?
My role is to help Bill and the Board to build the strategic relationships with other CEOs and top luminaries. I help them to build high level strategic relationship with other CEO's and other thought leaders not only about our products and services but also about our vision for future, what we think about entrepreneurship using technology or what is our strategy in health care. As SAP we have a large voice and if we build relationships in that high level platforms, it makes it easier to create a true relationship. If there is a commercial opportunity that is an easier way to go rather than talking on the products only. We are able to share our point of view. There are more give & take and I think it does SAP establish Bill, our Board and our leaders as true visionaries and thought leaders so when we build solutions and products. It becomes much more credible because customers also believe in the vision. There is less question about the products. So that is my role is now.
– As far as I understand SAP is trying to change the reputation of the product from 'complex' to 'simple'.
No question. Reputation will only change when people experience it. The other realization we have is that we also have to learn to run simple. Internally there is a lot of communication about what we can do to simplify ourselves. If you are complex inside what you produce is a reflection of that. We are kind of working parallel. We try to simply out internal processes. 'RunSimple' is not only a campaign, it is a strategy.
– SAP seems to be more user-friendly with new products.
SAP improves itself with products like Fiore, HANA , and Concur. When you see the travel expense processes how easy they can be done by Concur. It's just amazing. No photocopy, no signature. It is the essence of simple in terms of execution. It is not just processes, it is also the way it runs.
– Simplicity became very important since 5 years. Are people becoming more impatient? Why is simplicity so critical?
I think simplicity has always been important. We are talking about it now more because things are gotten more complex and I do not mean technology. There is just more of everything. There are more ways to communicate. People are so overwhelmed with both data and needs to communicate, they grave and demand simplicity. In my presentations I reference to the 'Simplicity Index'. Who would have needed such an index 20 years ago? Today we need one. Where have we gone wrong? We have to figure out what has happened? It sound good emotionally but also financially. According to the statistics hundreds of millions of dollars have been lost because we are not simple.
There are bigger number of people saying that 'I want simple.' If 3 of 4 people are telling what they want is simple, it won't be only unwise to ignore it, you also become unemployed!
– Being fast has also been an important factor in business. What is your opinion on that?
I think, it is kind of related to simplicity. What does it take to get something done in a big company? For example to get an approval. Speed is one of the first casualties of complexity. You lose speed instantly when you are complex.
– Business and the processes are not getting easier. Do we lose anything when we are trying to be simple and speedy? Does that mean that the production companies need to work more to prepare a simple product?
Simple is not easy. We are simple to work for and work with but it does not mean what we are creating is simple. HANA for example it is simple to use but it does not mean that it is done easily. From simplicity perspective, how do we understand and how do we implement it in our products is critical.
– Does SAP promote HANA for 'RunSimple' strategy?
Oh, yes. As Bill likes to say 'HANA is the great simplifier.' HANA is all about the simplification. It is literally the root of simplification promises that we make.
– Storytelling, it is the first time we hear that title. It is very creative. How did you find out this title?
I cannot take the credit of it, it came from Bill's brain and mouth. It changes the conversation, it is different. Anything that promotes the conversation is a good thing. This is the number one win. I take the Chief Storytelling role as a responsibility. What does Storytelling mean? It is not just telling a marketing story, what we do in technology is complex and how do you tell the story of what we do in terms of everyday practice? It is a challenge and that is why I like it.
You open the minds of people in every walk of life.
For example; if you are a restaurant owner and use a bit of technology to monitor your pours, how many plates you sold etc. The data begins to tell you how to price the happy hours.
Bill's strategy is to humanize our brand and to do it in a way that it is much more relatable to our audience. So this is what I am helping for. It is very precious that the offer did not come from one of the very heavy marketing focused companies like Apple, but SAP. I gave it a huge credit. It is a reflection of how visionary Bill and the company is.
– We thank you for the pleasant interview.
It's my pleasure.