Robotic technologies, the future of the banking sector – Tayfun Kucuk Odebank
by Fatih Sarı 0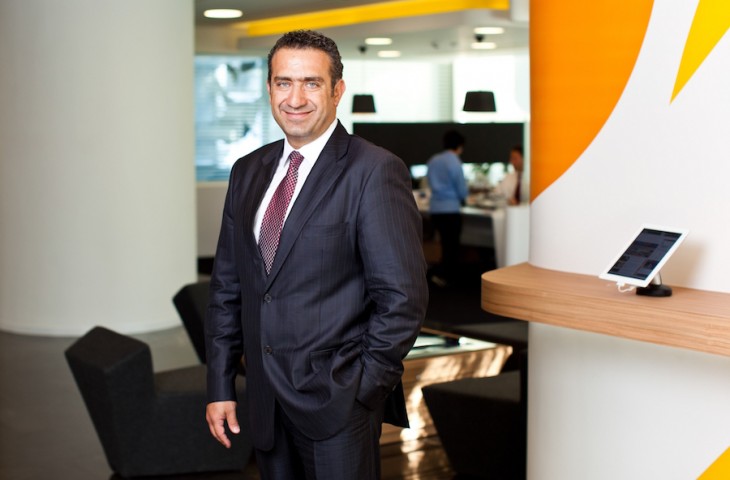 "We have listened to the future vision of Oracle from the top level managers"
We had the opportunity to interview with Mr. Tayfun Küçük, CIO of Odeabank during the Oracle OpenWorld 2016 organization who emphasized on the importance of this event for the world of informatics. Mr. Küçük drew our attention to the impressive aspect of the event with its enriched context, as well as its contributions to the city and futher mentioned that, "it was very important for us to listen to the future vision of Oracle from their top level managers."
Stating that the collaboration of Oracle and Odeabank is very prevalent globally, Mr. Tayfun Küçük expressed that, "we evaluate our collaboration with Oracle basically in two aspects. One aspect is the projects related to our affiliate, the Audi group, while the other aspect is the banking area. In some countries, we use Oracle's basic banking tools whereas we are one of the clients of Oracle on the financial ERP side as well.
"Turkey is a competing market"
Mr. Küçük underlined some important projects within their present collaboration with Oracle in Turkey and continued, "One of the most remarkable projects is the big data issue. We shall soon collaborate with Oracle for this project as well."
When we asked about the essentials of the future, Mr. Küçük emphasized on the importance of customer predictions and mentioned that, "Banking is completely a customer oriented area and their predictions are our major determinant tools. Another issue is the business intelligence. However, at this point, we desire to process the data with an artificial intelligence which is an issue in the agendas of us all. The final issue will be the robotic technologies. This new concept will open us new horizons to present our customers the best services with humanoid technologies."
You can watch an interview with Mr. Tayfun Küçük, CIO of Odeabank in Turkish below.