Prolink, which presents value-added distribution services to the Turkish Informatics Market since 20 years is strengthening its collaboration with Gigamon, the influential and visionary company of the sector.
Gigamon has recently accomplished a rapid growth and development throughout the world,  is now accelerating its growth using their collaboration with Prolink, which is known for its broad channel network and specialized sales and technical staff. The cooperation that started in 2015 is growing every day with numerable new projects towards new values and is creating a difference.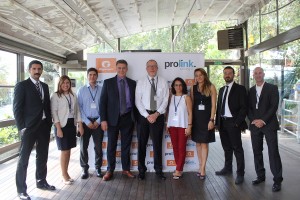 Paul Hooper, CEO of Gigamon, Kfir Birenboim, District Sales Manager, Yossi Attia, Sales Engineer at Gigamon and Ken Bradley, General Manager of Prolink, gathered with the members of the press at a luncheon.
The press conference started with the address of Aslı Okutur, Business Unit Manager of Prolink and continued with the briefing of Ken Bradley.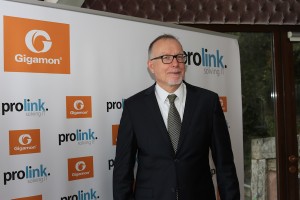 Bradley emphasized the importance of the investment of Gigamon in Turkey and expressed his excitement and pleasure regarding this collaboration. He further explained that they are the value adding business partner of Gigamon in Turkey and being a growth-oriented company, Gigamon has ever since increased their strength in the market and the next phase; their goal would be to increase the market share of Gigamon in Turkey.
You can watch an interview with Ken Bradley, Prolink President in English below.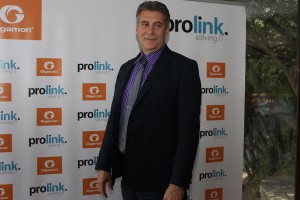 Paul Hooper, CEO of Gigamon started his speech by underlining the success they have achieved since their establishment in 2004. Being the Second Fastest Growing Technology Company on NYSE, Gigamon has reached to sell its products to 70 major companies within the Fortune's Top 100 list. The parameters of their achievement for a 70% growth in 2016 compared to the recent year were shared with the members of the press. Hooper further explained the distinction of their technology by which they could accomplish business solutions according to the needs of the companies, drew the attentions to the importance they are giving to the Turkish market and stated that their investments would continue to grow. He emphasized the point that the informatics sector of Turkey has the highest potential amongst the Mediterranean countries and that Gigamon will create new facilities and opportunities for their business partners in the region.
You can watch an interview with Paul Hooper, CEO of Gigamon in English below.
About  Gigamon
Gigamon provides Visibility Fabric™ architecture for large companies, data centers and service providers all over the world. It is a network product which can copy the current traffic and can filter and join multiple traffics according to certain criteria. They have products which can extract multiple copies out of a single link as well. They also have products which can send traffic to smaller equal pieces without losing the login information. Such products have the features to process and route the traffic that the network monitoring and network processing equipment need.  Among their solutions, they obtain fiber, copper 1G, 10G, 100G speed options.