Physiological effects of apps and Teams at Facebook – Jonah Jones
by Irem Sokullu 0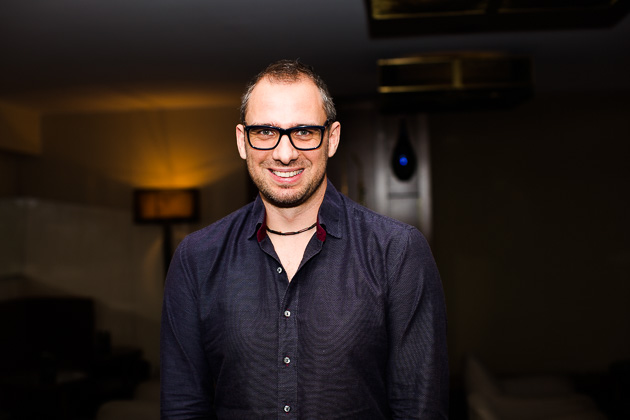 UXistanbul Conference 2016 took place in Istanbul on 23rd February 2016. ThePercept made an interview with keynote speaker Facebook's Product Design Manager Jonah Jones.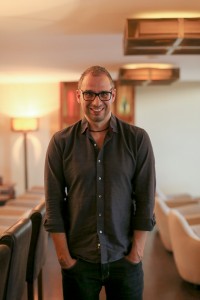 Jonah Jones is responsible of RIFF app, which is a creative tool to make collaborative videos with friends. In his presentation Jonah Jones highlighted three barriers that users have, to share a video are audience, quality and context. He mentioned they worked on ways to break down those barriers and came up with RIFF app. They realized that they need to struggle with the psychological aspect of the product more and tried to find a way to motivate people to share more videos. RIFF is inspired by the ALS Ice Bucket challenge with collaborative video. In this video no one was ashamed to share those moments because lots of people were doing it (audience barrier), the idea was already set by someone (context barrier). RIFF provides a solution for the quality of the video also as it is standardized. Users take the video from the app. The paradigm change in creating new products does not only affect the design process but even the structure of the organizations.
ThePercept: You mentioned there are thousands of ideas coming and going in Facebook. How do you select the right product from thousands of ideas?
JJ: It just not simple! It is really difficult. We try to evaluate the need. People have problems. We try to focus on solving their problems. We look for the right people to solve those problems. Some other companies can be in a better position to solve these problems but we try to find a solution uniquely in a way no one else can. It has to be something achievable and reasonable at the same time. Something that is not niche but unique because it shall impact large number of people. To impact large number of people is another challenge and this is what we are thinking uniquely positioned to do.
ThePercept: What is usability of a product?
JJ: I think the traditional definition of the usability is much more the physical and mechanical aspect. You know the size of the button, colors. Now, we need to think about the psychological aspects of usability. And one of the things that is preventing people use your link, your app, your service before they get to the buttons.
ThePercept: What are the challenges of making global solutions?
JJ: It is much harder doing something worldwide. You need to think about the variety of people like age groups, accessibility. As your audience gets bigger your problems get bigger. It is getting difficult solving things in a specific way. We focus on the common needs everyone has.
ThePercept: How is the structure of your teams in Facebook?
JJ: Facebook is a growing company, we have also specific roles, niche. A typical team in Facebook has product designers, who think more about the product, researchers, data scientists, who look in the data and analyze them, product manager, who come up with the ideas and look at the product market and of course lots of engineers. Depending on the product we also have marketing and P&R people. The bigger the team is more specific roles we see, like prototyping, visual design, interaction design. For example in my former company Google, we started the same way but in time we ended up having more specific roles. For ex, we had motion designers, visual designers. As the companies get bigger the roles tend to be specific.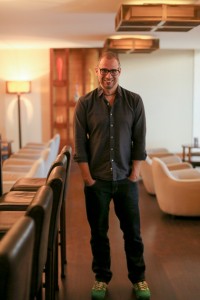 ThePercept: In your presentation you mentioned the physiologic effect a lot, do you have such roles in your teams like physiologists, sociologists?
JJ: There is no physiologist role in Facebook however designers, researchers project managers are coming from very diverse set of backgrounds. Some of the designers are coming from the psychology or sociology background. We try to crack different problems with different ways of thinking, different backgrounds and various cultures. There are a lot of psychologist that are working in Facebook. They work as researchers or designers for ex.
ThePercept: After you decide the product what is the project phases in Facebook? Which methodology are you using ?
JJ: It just pretty quick. We don't really have a formal methodology. Teams do whatever that make sense to them. The teams are very small. It is like a startup There is no formal methodology For example for RIFF , we started thinking on summer 2014 and launch the app on April 1st 2015. Something to start thinking and shipping took approximately 9 months. Sometimes things get out in a week.
ThePercept: How do you manage the new ideas?
JJ: We have hackathones. Approximately each quarter, the teams have the entire day and night to get together. You can come up with an idea or if you have an idea you can try to convince the others. New things come up from the top or bottom management levels. So it's a mixture.
ThePercept: Is video taking over the photography?
JJ: I don't think so but definitely there is a growth in popularity. I will expect that more and more video in coming years. We want to be in a position to deliver accordingly.
ThePercept: What will happen in design field in 5 to 10 years?
JJ: As the focus from industry is shifted from basics like how product works then how good does it work, the importance of design and usability is becoming elevated at the time. And you see merging of designer founders like Airbnb. I would not be surprised to see more senior designers and roles in the companies. Now, you have CTO, Chief Technology Officer, maybe there will be a Chief Creative Officer as well. I think design will be more powerful in the management and will be taken seriously as the technology and business.
ThePercept: You said Facebook is recruiting. What kind of positions do you have in Facebook for our interested readers?
JJ: Pretty much of anything you can imagine, designers, content strategists who will help in writing and planning, researchers, engineers,
ThePercept: What would you expect from a UX specialist?
JJ: As Facebook we expect from designers to be multi-talented. They tend to go to a very small team. It depends on the life cycle but they are like five to twenty people. Generally when things start generally they are small. So the designer shall do everything, we need strong visualizing, strong interaction,strong in motions prototyping ideas and product things all those different things, so they do the whole work. We have designers that have engineering background but also artists like painters.
ThePercept: Thank you very much for this pleasant interview.
JJ: My pleasure.