Oracle And Snapchat Measure Impact Of Snap Ads On Sales In Stores
by ThePercept 0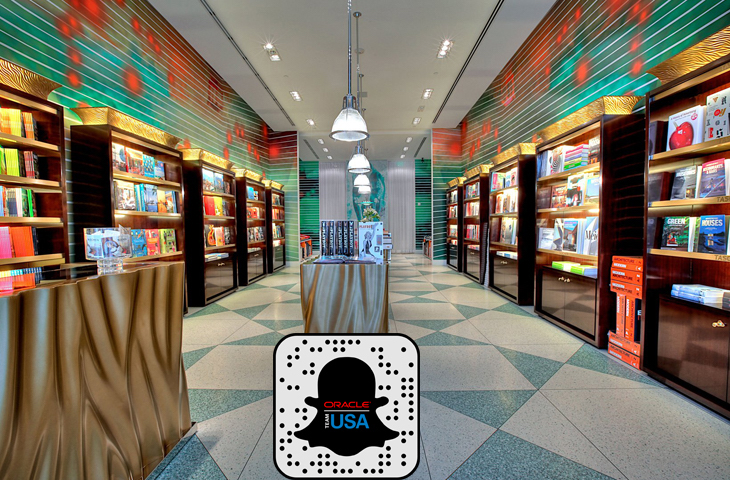 New Measurement Research for Snapchat Advertisers Finds 92% of Ad Campaigns Saw Positive Offline Sales Increases
Redwood Shores Calif—Jun 15, 2016
Oracle and Snapchat today announced a partnership to measure the impact of digital advertising in the physical world. By teaming together, Oracle Data Cloud and Snapchat measure incremental store sales resulting from marketing campaigns run on Snapchat. By analyzing the impact of campaigns on in-store sales, Oracle Data Cloud will help consumer packaged goods (CPG) advertisers quantify and improve their ongoing marketing efforts on Snapchat.
Oracle Data Cloud also released new research analyzing the in-store sales lift from 12 CPG campaigns run on Snapchat for leading cosmetic, personal care, cleaning, packaged food, and beverage brands. Among the findings:
92 percent of the Snapchat ad campaigns drove a positive lift in in-store sales
Snapchat ad campaigns exceeded Oracle Data Cloud norms on all key metrics with sales lift being the primary driver.
"We are delighted to be working with one of the fastest-growing platforms in history to help Snapchat advertisers understand and improve the effectiveness of their campaigns," said Eric Roza, Senior Vice President of the Oracle Data Cloud. "By combining offline sales data with cutting-edge analytics, we can help Snapchat advertisers maximize their return on investment and drive higher profits."
"We've been listening closely to advertisers and delivering the data they need," said Clement Xue, Global Head of Revenue Operations at Snapchat. "This research shows that Snapchat is more effective at driving sales for advertisers, and we're delighted to offer this measurement solution going forward."
Oracle Data Cloud is the largest global data-as-a-service solution, with access to more than $3 trillion dollars in consumer transaction data, 2 billion global consumer profiles, and 1,500+ data partners. Oracle Data Cloud integrates that data with more than 200 major media companies, including publisher exchanges, ad networks, DSPs, DMPs, and agency trading desks.
About Oracle
Oracle offers a comprehensive and fully integrated stack of cloud applications and platform services. For more information about Oracle (NYSE:ORCL), visit www.oracle.com