Dramatically change today and future of digital ads
by ThePercept 0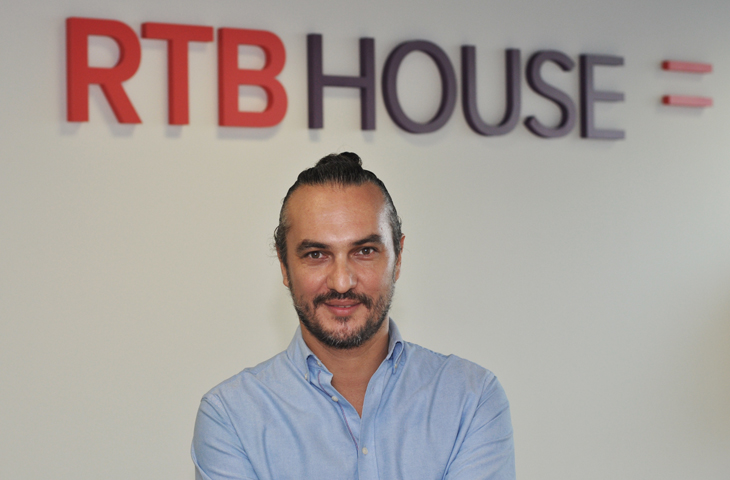 By RTB House Turkey Country Manager Okay Tug
It's been 21 years since the first banner ad appeared on the web. It ran on a site called HotWired.com, the original website of Wired Magazine, and it asked, "Have you ever clicked your mouse right HERE?" An arrow pointed to an ominous-sounding prediction, which was spelled out in all caps, and read: "YOU WILL." It was part of a campaign that aimed to visualize the digital future brought to you by AT&T. The vignettes were prescient in just about every instance except for a much-parodied TV spot that asked, "Have you ever sent a fax from the beach? YOU WILL."
The marketing industry has changed dramatically over the past 15 years. Media buying and digital ad models have evolved from upfront buys and guess-and-check optimization to real-time programmatic campaigns that leverage machine learning to improve ROI. Retargeting was at the center of this shift and became a breakout tactic by solving a clear problem for marketers: how to stay engaged with potential customers who demonstrated purchase intent.
Marketers recognize the benefits of programmatic media buying from both on workforce and ROI sides. Programmatic simply means automated, so programmatic marketing refers to using technology to automate the process of buying and selling online advertisements. The purchase of digital media takes place via automatic and direct inventory access. Automation allows to limit the contact with the sales department or advertising network, eliminate middlemen from the ad buying process and save a lot of time and money. Additionally, thanks to automation and cutting out complex ad-operation tasks, the transactions become more efficient. Thus programmatic means lower costs and higher efficiency. Retargeting is a powerful tool that allows marketers to reach visitors who came to the website and left without engaging. They can target visitors with ads tailored to their level of interest in their company, as internet users visit websites across the Internet. Marketers' ads may appear in front of potential visitors as they are shopping online, checking Facebook, or watching YouTube videos.
Thanks to programmatic and retargeting tools –like powered by RTB House-, marketers get a chance to ensure their investments will be succeeding to reach the target audience well. Future of advertising will be shape over machine learning and programmatic systems. The technology ecosystem enabling the new ad medium would steadily unfold, while digital devices proliferated and network connectivity became ubiquitous. Now, many ads are served up by software systems targeting any digital device—from your smartphone and TV today, to the dashboard of your car and the thermostat in your home tomorrow. Soon, every display will be an addressable medium—that is, each will be individually targetable by device and, in many cases, down to a specific user; and interactive displays will not only deliver ad messages but also track consumer response. The result is a new era of marketing accountability, in which advertising "budgets" will have turned into marketing "investments." This sea change in mindset will transform marketing forever.
Marketers will look for sophisticated scenarios
As marketing strategies are becoming more complex and marketers more familiar with programmatic solutions, the question is now not whether we should use automation, but how to extract its full potential to support not only short-, but also clients' mid- and long-term goals.
The limitless potential of the technology is being tapped by an increasing number of the Turkish market players. New ways of attracting buyers are developed, such as the possibility to launch an additional activity aiming at those users who had not visited the store's website for a longer period of time, for example since at least 14 days or to reach those customers from Turkey, who had bought a TV set during the last three months, had then been looking for home cinema but finally abandoned their search. It is something what advanced performance managers really need and will look for in the nearest future.
Digital will lead global ad spending soon
Today, Internet advertising is the main driver of global ad spend growth, and is expected to grow at more than three times the global average rate in 2016. Internet advertising's growth rate is slowing as it matures (it was 21.1% in 2014), but ZenithOptimedia expects it to remain in double digits for this year and 2017. This sustained growth, combined with downgrades to television in Brazil and China, has led the agency to forecast Internet advertising to overtake television advertising globally in 2017, a year earlier than it forecast back in December.
The great majority of new Internet advertising is targeted at mobile devices, thanks to their widespread adoption and their ever‐tighter integration into consumers' daily lives. ZenithOptimedia forecasts that mobile advertising expenditure will increase by $64 billion between 2015 and 2018, growing by 128% and accounting for 92% of new advertising dollars added to the global market over these years.
Digital ad spending growing and expected to surpass TV spending almost every market in few years. IAB Europe announced that online advertising grew 13.1% to a market value of €36.2bn in 2015 surpassing the €33.3bn European TV market. E-marketer predict that in 2017, Digital will surpass TV and will be in the first place in U.S.
Turkey continue to grow in double digits
Turkey has huge potential for growing on digital ad spending -specially on programmatic investments- are increasing year on year. According to IAB Turkey display advertising investments reached 611, 5 million TL and the highest share in display advertising has shown in "advertising based on display/click" sub-category with 399, 6 million TL. IAB Turkey indicated that programmatic ad investments reached 78,5 million TL. These figures show that Turkey has important chance to grown and catch mature markets.
E-marketer indicated that global ad market hit 513 billion $, and Digital has 31% share with 159 billion $ value in total. E-marketer foresees that in 2016; Digital's share will increase to 34%, rising by 17% where total market increase will be 6%. When we look through this perspective, we see that Digital in Turkey continues to keep its growth rate in double-digits.
Turkey is very open at least any emerging countries such as Brazil and China, in any technologically advanced ad fields such as programmatic, retargeting and RTB thanks to its rapidly adapting tech-savvy young generation who starts to become decision makers as a marketer.
Future of RTB and programmatic
Though markets differ in terms of maturity, one thing is absolutely clear – programmatic will likely continue its significant growth as more and more ads are to be bought and sold through automatic buying channels. The real power of programmatic advertising lies in the data, which is a marketer's best tool to achieve and reach a complex segmentation of their audience. Retargeting activities of various kinds will continue to rise as they contribute to new complex strategies that involve a long-term, customer retention approach.
Moreover in the nearest future, buyers are expected to become more comfortable with making a purchase from their mobile device, making it an up-and-coming sales and marketing channel. According to the new eMarketer predictions, global mobile advertising market will hit two significant milestones in 2016: first, mobile will surpass $100 billion in spending and second, it will account for more than 50% of all digital ad expenditure for the first time ever.
If programmatic is expected to rise in usage among marketers, then 2016 will also see a rise in budgeting for mobile advertising, as the supply of mobile ad space available rises.
What about the long-term perspective?
There is no reason to restrict RTB technology only to the Internet. RTB could also successfully test itself as mechanism integrated with sales systems in the traditional shops. We are pretty sure that in the future it will be possible to complete information about customer shopping preferences, behaviours and interests thanks to automated data collecting. This will help in accurate targeting advertising banners to the audience. Example: Client who was checking sport shoes online went to the traditional shop looking for fitness outfit will see banners of those two categories – shoes and fitness outfits as well. Implementing such solutions is just a matter of time.