Oracle Cloud, a complete portfolio across all three layers of the cloud: SaaS, PaaS and IaaS. Interview with Abdul Rahman Al Thehaiaban at OOW
by Fatih Sarı 0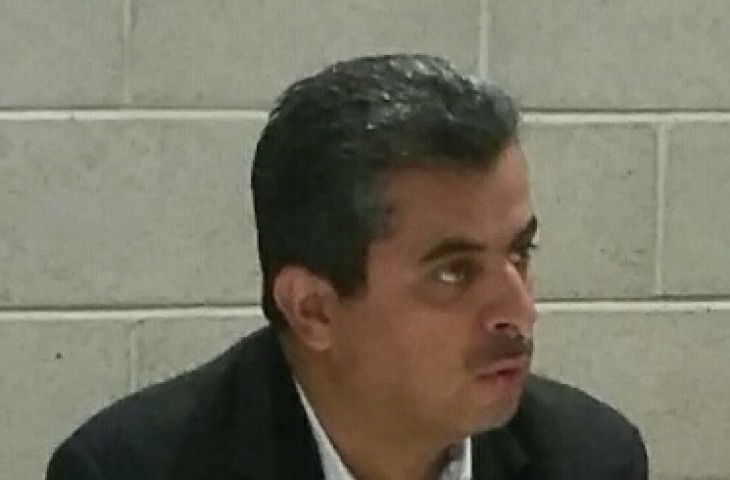 We had an interview with Abdul Rahman Al Thehaiban Senior Vice President MEA at Oracle in Oracle OpenWorld San Francisco.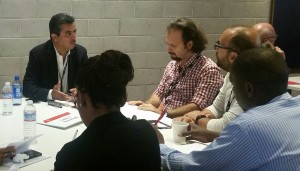 What are the key take aways of Oracle OpenWorld this year? 
OOW is a great opportunity to showcase local success stories and projects at a global arena. We take the opportunity to provide some workshops between customers and specific industries whereby they share experiences and benchmarks of their success. For example in Turkey who has been successfully using one of Oracle product could have a chance to meet customers from the Middle East, to share experiences, set example and provide phase for local adoption.
That's why we pay solid attention to the Oracle OpenWorld, we believe it is a good platform for us to talk to our customers.
From this years perspective as you have followed on the keynotes, our investment and commitment in Cloud continues with speed, innovation and investment into the entire cloud portfolio. Oracle is the fastest growing scaled cloud company in the world. We are the only company delivering a complete portfolio across all three layers of the cloud: SaaS, PaaS and IaaS. We've built a complete, open, and secure platform that provides choice and access to innovation for all.
Oracle's Cloud Strategy is Unique and we deliver the World's First Complete Cloud. We realize that a majority of workloads still haven't moved to the cloud but, we are uniquely positioned to enable the journey.  Oracle has built  cloud that supports all stages of the journey and supports any starting point that supports all workloads, all developers, and all data types, and offers choices in deployment—public, private, and hybrid cloud.
Oracle makes its technologies across SaaS/PaaS/IaaS identical across Cloud and Cloud at Customer giving customers full choice of deployment options, greater control, and lower network latency. At the same time, we offer the ability to move Oracle and even non-Oracle workloads from on-premises to the Cloud simply and easily. We connect all applications and business practices. Importantly, we go beyond just migration to cloud, helping customers architect, run, manage, and support their environments.
Everything Oracle has built to this point has brought us to this unique position where our customers can apply our expertise—in the cloud and on premises—in their own ways to complete their journey to cloud. As for Software as a Service; For the last 10 years Oracle has been investing in a common set of core technologies that are the fundamental underpinning of Oracle Cloud Applications. Only Oracle provides an integrated suite of best-in-class apps. In SaaS, we have a technology advantage: Standards-based technology shared across applications. As for Platform as a Service; Oracle PaaS is the platform for change, allowing customers to develop, extend, connect, secure, mobilize, share data, and get insights across apps, with the same capabilities. As for Infrastructure as a Service; IaaS is the platform for scale, with best-in-class storage, networking, and the most complete compute offerings in the market. Our IaaS features deployment, choice, and portability—making it possible to shift any workload without disruption.
Another important aspect for business is the big data and analytics. Oracle revolutionizes data analytics across the enterprise .Based on Oracle's 40 year history of delivering impactful data insights, the self-learning Analytics Cloud enables businesses to combine insights from people, algorithms, processes, and machines at any scale, across any data, in any environment, and on any device. Oracle Analytics Cloud's search capabilities extend to voice command queries that provide instant, visual answers, leveraging information from Oracle Data Cloud.
Mark Hurd said that SAP is not giving cloud services, they're giving companies the hosting. What is the major differences between Oracle and competitors about cloud services, why he said the hosting service?
The issue with the cloud is that everyone has or can have a different interpretation, but in reality, it is a solution that you manage either privately or publicly. Even privately you can have a cloud. This way you enter the naming terminology like hosting to provide services to your stakeholders. But from Oracle perspective the way we see it, we see that it is a complete cloud whereby the customer can either use partial of premise or partial on the cloud or both.
What do you think about Turkish companies' adoption of Cloud?
The regulatory authorities in Turkey have been quite confident and firm regarding not using data outside. However we are starting to see remarkable adoption. We're starting to engage more in major industries. . We see high enthusiasm and very good interest to our cloud solutions in Turkey.
What about financial companies, banks? Because they have some problems with the regulation.
The banks and the government are probably the most critical accounts because of regulation. But we see this not in Turkey only but even worldwide. We see many financial services adopt a lot of solutions from Oracle.
Hybrid solutions?
Hybrid cloud is a key because companies for example cannot franchise their core banking completely because it is against the law. But there are data that are beneficial to them specifically in the marketing, sales and marketing side and we see this. We see customer are adopting this. We see it in the Gulf we see it in the Middle East and we see it in Turkey. So they are adopting on this.
Do you think Turkish companies spend a lot budget for the cloud, big data? Is it enough for you?
We see more focus on big data. Why is that it is because the digital transformation with mobile, social and internet of things is playing a key role.
Among countries in the Middle East and Africa within my region I think Turkey is the most advanced country who is paying more attention to the big data along with South Africa. Why is that because the data and Internet of Things are changing many aspects.  In Turkey I can say that companies eigter have or have in their road map strategies for cloud and big data.
Thank you.
I thank you too.