New Job Opportunities in Testing – Koray Yitmen
by Irem Sokullu 0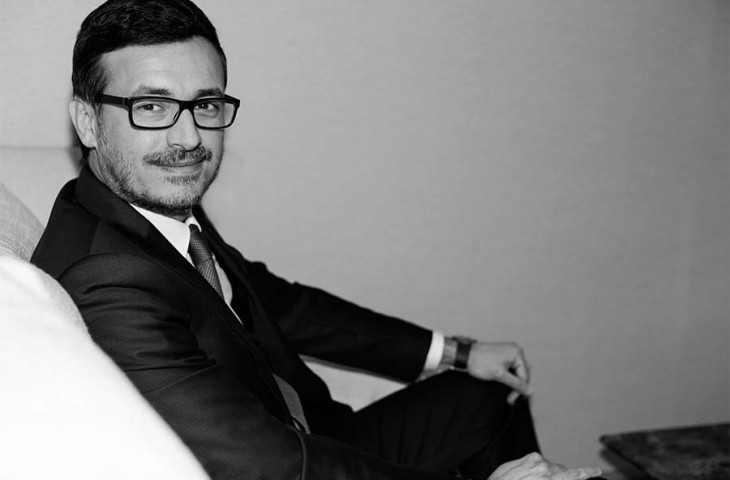 The increase in the number of testing specialists is fifteen percent whereas the economic growth rate is three to four percent all over the world. As institution we grant scholarships to the successful students.
We found the opportunity to make a fruitful interview with the President of the Turkish Testing Board during the TESTISTANBUL 2016 Conference, Koray Yitmen.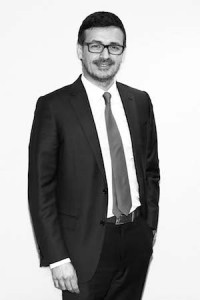 The seventh assembly of TESTISTANBUL has started today. May I have your opinion about this convention?
Yes, this is the seventh assembly, and we have nearly 400 participants today. It shows us that the sector is growing, and right things are being done in the testing area. It's not an easy task to repeat a conference each year for a duration of seven years. When we first started in 2010, we had begun with the question "What is testing?" Today, we are discussing the testing data management as a sub-topic of testing.
Would you please tell us about the improvements in test area?
As Turkish Testing Board we are interlinked with the International Software Testing Qualifications Board. This Board grants continuous programs and arranges certificate examinations by their representative boards in each country. Now, I will give you precise figures. As of June 2015, there are more than 400.000 certified testing specialists. Each year 60.000 new . While the economic growth rate all over the world is at 3 to 4%, this figure indicates an increase of 15% in the sector. Here, we have great opportunities.
When we examine the data for Turkey, the number of certified testing specialists is around 2.000. Each month nearly 40 candidates take the exams. As an average, 500 individuals are being certified each year.
How is the profile of the participants?
Do not think only computer engineers are participating in these programs. We also have participants from economics and statistics students. You do not have to know or write codes to make tests. Of course, it is an advantage if you know but if you have the ability to think analytically, it will be sufficient.
Does testing have different levels?
We can say that there are different perspectives. We have a test named black box where you do not know the software and the internal system. Here, you check the inputs and the outputs. There are some other tests which we call the white box, where you check the working logic of the internal system. Here, knowing to use codes will be your asset.
In the testing automation area, you develop the code which makes the test and here you have to know how to code. In testing certification programs, there are much refractive. We shall soon have a program for Usability Test Specialists, who do not need to know coding. You work together with the user and by applying some tests, you measure the usability of the product. Testing Automation Engineering and Performance Testing Specialist are our new programs. Here, you check the speed and the power of the response time of the product. The most popular products in the mobile world are the games. Thus, Game Testers are very prominent now.
Software and virtual machines are used in the testing automation. Which portion of the automation is achieved by these devices? What would be your recommendations to students while you are directing them to test engineering or operating? How should they position themselves? 
There is no such incident like "Testing automation will be implemented, and the testing specialist will lose his job". Machines will keep their positions as devices, and there will always be humans using them. Therefore, we must consider these engines as tools which expedite the operations. The topics of our days are Continuous Integration, Continuous Delivery, and Continuous DevOps. In fact, we are talking about an immediate implementation of a change in applications, not one or two months later. You need an automation for this speed.
You mentioned that "products have to be delivered immediately." Is this why the testing automation is essential?
Speed and dependence are the main issues here. With the manual test, you cannot reach quick and healthy results. The more you atomize these tests, the more you recover them from human errors. The result will be accurate. These tests will not run for themselves independent of aprobability carried on the shoulders of human will be transferred to these testing engines and devices.
Do these engines operate the routine tests?
I have written a book recently, Yazılım Testi – İş Analizi – Kullanılabilirlik – (Software Testing – Business Analysis -Usability) published by Seçkin Yayınları. Soon it will be published in English as well. The book contains a span of automation. What is the repetition level of a test? There is no meaning to automate a test, which is rarely run. Continuous tests are more convenient for automation. Consequently, what is the maturity level of the system? If the system is not mature and is changing continuously, then your code script will change all the time. Then, it will be more logical to make this test manually. Therefore, we check certain parameters, such as;
Is the frequency high, is the system tested frequently?
Is the system mature?
If the system fulfills these conditions, then it is a good automation candidate. On the other hand, there are certain tests like usability tests which you can never automate. Sometimes you cannot calculate a simple user error. In such cases, you have to make a test with Aunt Ayşe by asking her to make a payment using the system. Thus, you have to separate tests. You have to evaluate all, with scales like frequency, maturity, user-friendliness or system friendliness.
What are the first three steps you would suggest a company to improve its testing process?
The first question will be, "what do we need to apply a good test?" First of all, you have to implement a standard test terminology. When you say, usability test or a white box test, everybody must understand the same thing. Then, you build the processes. The inspection of the operations is crucial. You should not atomize a wrong flow. You have to implement a competent team on these processes. You need employees who will like and devote themselves for these tests. Some do not like testing and may perceive that you are destroying things while you are trying to build them.
In DevOps, during the testing process, peer-to-peer solutions and different products are used. Which aspects shall companies consider?
Companies usually purchase two types of products. Licensed products or open sourced and free software. A' priorities differ. First of all, they have to determine their needs. Then they can go out into the market and choose a convenient product because there are many devices and software.
Is there any consultancy service available in this sector?
Yes, there are services. We have a company called Keytorc, where we offer testing automation consultancy. We do not recommend companies any product but ask them to determine their needs and priorities first. We present them the products in the market, explain pros and cons of the products and then let them decide. 
You mentioned about an "emptiness in the sector." Which parts are empty?   
Test data side is the empty one.
Are there any Turkish products available in the market?
I have not noticed any.
Then, that side is empty also.
You are right; that side is empty too. That side is still sacred, but our people do not want to go in there. My advice to young entrepreneurs would be, "do not start from zero". The founder of Appium, Dan Cuellar has first used the libraries of Apple and then some parts of Selenium. Then he has applied his improvements. Whereas, we have a tendency to start from scratch. We have a "the winner takes it all" tendency. I would suggest them to get all from the Open Source Community and try to build something on them. Furthermore, we refrain from expressing and sharing our thoughts and ideas fearing that they may be stolen or used elsewhere. It is not the real world. Everywhere is full of ideas.
Some are excellent, some are bad. However, if they share the information, it will breed. The more they share, the more they will be supported. Thus, their products will improve and prosper.
So, you recommend open sourced products.
It will avoid the interference of the other type of entrepreneurs. Another method would be to start with open source and demand for fees for additional products. Such open sources charge fees for any add-on's or a higher level of service. Entrepreneurs, after reaching a certain degree in the Open Source Community, they may find their way out after taking the wind behind them.
Are there many opportunities in the area of testing?
There are a lot of possibilities, especially in the testing automation area. I mentioned about testing data management in my presentation; this field is empty.
What type of an environment should we expect for testing management in the next decade?
When we examine the number of testing specialists, we know that there are 2.000 who have certificates, and there may be around 2.000 to 3.000 who are working without licenses, so we are talking about a group of 5.000 employees. The growth trend of testing in Turkey is 20 to 25%. Within the next four or five years, the number of specialists will reach 10.000 because the testing refractions will improve. As I mentioned, these refractions will be Performance Testing Engineers or Game Testers.
Recently, we started to hear a new title "Testing Delta Manager." If you search a similar title in international recruitment engines, you may immediately find one or two jobs. If there will be managers, then, there will be specialists as well. A lot of refractions and vertical areas will arise. Therefore, the testing area is a broad and prosperous field for university students and young entrepreneurs. I believe that they will get good feedbacks.
Would you tell us about the Quality Report?
( http://www.turkishtestingboard.org/turkiye-yazilim-kalite-raporu/ )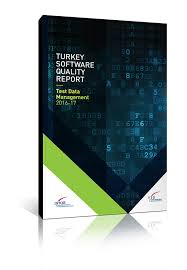 We apply this every year. We send our companies surveys and evaluate their results. For example, Question No. 6 is "what is the quality level of your testing data?". When we examine the answers, we see that 13% bad, 15% lacking, 53% improving and only 19% is good. Asides from this 19% good, all others indicate that they have problems. Furthermore, in Question No. 10, we ask, "do you use the actual customer feedback without masking?" and 40% has replied positively. In 80% of companies, we observe some difficulties. If they do not have a testing data management process, or if they cannot gather the testing data or if they are not masking them, then it indicates that they are using the actual productive data for testing.
There are products for masking the data.
Of course, there are but, for the implementation you need some efforts, employees, and processes, it is not very easy. You cannot just purchase and start using it. First, you have to do a spring cleaning at home. There are a lot of problems in the productive data. Most of the data is not clean.
In real life today, corrections have to be realized very quickly. I cannot imagine developing a change and implementing it in the production system within half an hour.
You have to imagine. management to the establishment of the testing environment, you have to automate everything. If then, you can be that fast. If you do it manually, then you cannot even coordinate.
You indicated that "testing is the responsibility of the whole company; not only the testers". What do you mean by that?
In fact, testing, test data and consequently the total quality is the concern of all employees. When we think about testing, we remember testing specialists only. Germans say, "the quality has been tested and approved." On the other hand, Japans say that "quality cannot be tested, but is produced." We call this Building Quality, Perceiving the quality. Customer, project manager, business analyst, database specialist, testing specialist, all are responsible f. Ithe documentation has to be done to watch from where to extract data. We do not desire testing specialist to gather all the data, apply the tests and become a Superman. Everyone has to share the responsibility.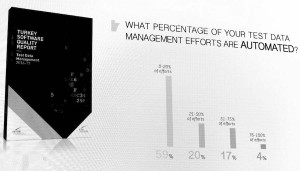 What is your concern about testing in production systems?
Testing and production systems are misunderstood in our country. Last year, when Goranka Biedov explained that they were applying their tests in production systems, in Facebook, I said to myself, "We are done!" Our Board keeps advising to stop testing in the production systems. Everybody wants to test in the systems because it is much easier. When you examine the further explanations of Facebook, you understand the solution immediately. Facebook tests in the live system but, Facebook has 6 Clusters. Each Cluster has its 40-50 powerful servers. Thus, you cannot even understand that a test is running on the live system. If something collapses somewhere, they immediately change the cluster. Our companies have only one server.
Kristian Karl from Spotify also indicated that "they create 500 users in the live system and run tests". Is this another testing method?
In fact, they create users on live systems. They do not use the data in the live system directly. That is not bad. There are two points here. First, you must have an excellent database and secondly, you have to use the live system testing data that you have created, instead of the productive data in the live system.
You can change the whole data of the user by mistake. The method used here is different and must be well understood.
As the Board,  you are granting scholarships. Would you give some details?
We give scholarships to successful university students after their first year according to their grade averages. Their average should not be below 3.0. They can check the website – www.turkishtestingboard.org and make their applications. For the time being, we are collecting the applications. After the eliminations, we shall interview with some of them and will grant five students their scholarships.
Thank you very much.
You are welcome.