HP, reinvents technology fashion at Harvey Nichols
by Irem Sokullu 0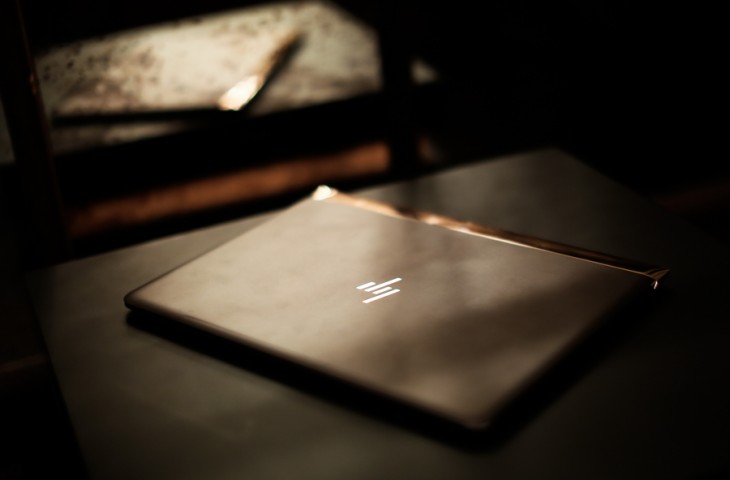 HP, the globally leading technology company and Harvey Nichols, globally renowned store chain enter a stunning collaboration. HP's Premium notebooks HP Spectre x360 ve Envy 13, which bring performance and style together in an exclusive design, are on sale at Harvey Nichols store in Istanbul as of April, 22. Pre-orders for HP Spectre, which is expected to be available in EMEA in June, now are taken at the same store.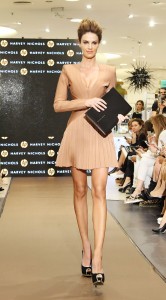 HP Inc. raised the bar for the premium PC experience with the debut of the new HP Spectre, the world's thinnest laptop, introduced at the New York Times International Luxury Conference. The cooperation between HP and Harvey Nichols brings performance and style together in an exclusive design. High gloss copper accents reflect a hand-polished, jewelry like finish and an innovative hidden piston hinge creates the illusion of a hinge-less design to offer an unmatched premium look-and-feel. HP Spectre 13 draws interests with its high gloss copper accents which is a proof that PCs can be an expression of style thanks to magical and luxurious technology.
HP Spectre 13, the world's thinnest laptop, was showcased for the first time in Turkey at the press conference held in Istanbul on April, 27. The new laptop of HP has an aluminium chassis as thin as an AAA-battery and the total weight at just 1.1kg. Manufacturer's suggested retail price (MSRP) for HP Spectre 13 is TRY6,499 (inc. tax). Spectre line-ups will be showcased until the end of May at the Harvey Nichols store in Kanyon mall.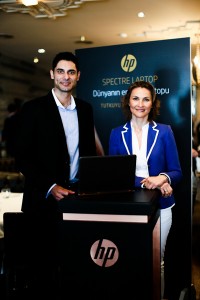 "HP aims to reinvent powerful notebook technology with luxury design and gathered designers to create an extraordinary experience with the thinnest notebook ever. Thus laptop technology is being transformed into a flashy example of art. Our customers expect an experience supported by power, reliability, and innovative design in the Premium series PCs. While we are continuing to reinvent Premium PC market, we also open the maximum potential of Windows 10 devices through our experience that we gained with award-winning HP Spectre x360," said Filiz Akdede, HP Turkey General Manager.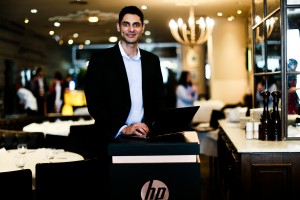 Vishnu Taimni, HP MEMA, Computing Category Director, also said, "This cooperation in Turkey will be an example to the world. We will continue to develop customizable and beautiful design PCs that meets all demands. The evolution of materials continues will be on trend and inspiring. The combination of different materials and finishes create a very interesting effect. Natural and technological materials placed together make a great contrasting effect. The influences of luxury have become more popular in many fashion categories such as the sports fashion. The materials, colors and details are highly emphasized in the sporty luxe trend. As HP, we are not only drive this new trend but also create new categories and reinvents technologies."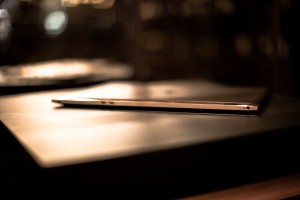 Luxury is also important for business life
The workforce, and the way we work, is changing. In recent years, there have been several dynamic shifts in what we expect from our technology as well as the way in which we are now using it. According to a research conducted by Redshift, more than two thirds (69%) of IT decision makers feel that PC design is important to enable mobility while over three quarters (77%) of IT decision makers think that a well-designed work PC would increase job satisfaction.
In addition, experts say this has been driven by a changing society where millennials are expected to represent almost 50% of the workforce by 2020. These millennials are already accustomed to using laptops and tablets in the classroom and in their free time before joining the workforce. For this reason they are less willing to make a trade off when it comes to device design and functionality at work.
Besides, work is also increasingly being done remotely and from multiple locations with the lines between work life and personal life blurring: becoming synonymous as 'one-life'. Work is no longer a place we go, but something we do. To support this lifestyle, users demand thin and light devices with all-day battery life.
Increasingly, consumers are capturing content in 4K resolution and want technology that can handle this raw footage. They want large, high resolution displays that allow them to edit photos and videos but also to experience immersive video in their down-time. Premium audio should enrich the viewing experience when playing games, listening to music or watching a movie.
To address these market shifts, HP has reinvented devices that create personal and work pride, allow experiences that help us to do better.
HP showed its approach at the New York Times International Luxury Conference, in the previous days. HP brought to life the premium PC experience with world-renowned designers Tord Boontje and Jess Hannah, unveiling two distinct, limited edition notebooks that encapsulate luxury with texture, diamonds and 18k gold. A limited number of devices from each designer will be auctioned at the Cannes Film Festival in May with the proceeds going to the Nelson Mandela Foundation.
About HP
HP Inc. creates technology that makes life better for everyone, everywhere. Through our portfolio of printers, PCs, mobile devices, solutions, and services, we engineer experiences that amaze. More information about HP Inc. is available at http://www.hp.com.
THIRD PARTY REPORT
Based on a Buyers Laboratory Inc. 2016 study commissioned by HP comparing the z-height dimensions of worldwide vendors shipping >1 million units worldwide annually with clamshell design, Windows or OSX, priced >$400USD, measured at z-height.For more information visit: https://dl.dropboxusercontent.com/u/56952952/WC_HP_Spectre_Thinnest_Validation_04_02_16.pdf
and https://dl.dropboxusercontent.com/u/56952952/WC_HP_Spectre_Thinnest_Validation_04_02_16%20-%20Data%20Supplement.pdf