Comodo: Security will be the priority in the Future – Erdem Eris
by ThePercept 0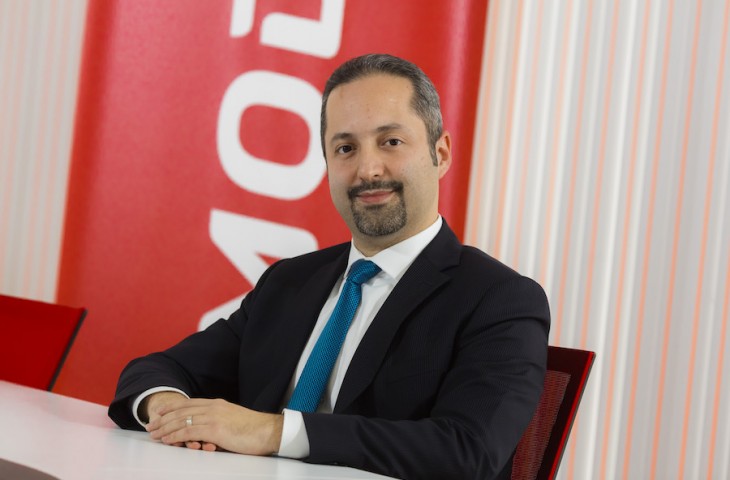 Comodo, a  leading corporate in the area of security with its advanced methods is also known as the world's number one certificate provider.
Comodo, founded by Melih Abdülhayoğlu in the USA has established its headquarters in Clifton, New Jersey. Comodo has a branch office in the Silicon Valley and owns international offices in the Republic of China, India, The Philippines, Romania, Turkey, Ukraine and the United Kingdom. Within the context of their initiative to establish a technological ecosystem, Comodo has opened its first R&D Lab into service in METU Teknokent. Thus, Comodo has started to provide local cyber defense technologies using its METU Cyber Defense and Security R&D Lab founded with the collaboration of the METU Informatics Institute.
We had the opportunity to discuss the latest projects and studies with Erdem Eriş, the Vice President Sales at Comodo – EMEA Region about Comodo, which is the inventor of the https security certificate that before the website addresses at browsers,. Erdem Eriş emphasized the point that Comodo has produced global innovations in the fields of cyber defense solutions to secure the critical data in the digital areas, also mentioned that "As the number one certificate provider, Comodo owns a unique position all over the world. We authenticate, validate and secure the networks and databases of a broad spectrum of individuals, medium-sized companies to multi-nationals. Using our innovative technologies, we find solutions to known and unknown malware and cyber-attack challenges in company networks including end-point security with a complete and peer to peer containment technology."
Comodo now supports Mac OSX and Linux Systems as well.
Eriş also stated that they have already prepared their Comodo Advanced End-Point Security for the use of Mac OSX and Linux platforms as well, along with the default-deny end point security of Microsoft Windows. He continued that, "The product contains various new features such as Secure Auto-Containment as well as remote controls and online transactions to sustain a protection against untrusted potentially malicious cyber attacks. The constant lament of high data protection vulnerability damages the reputation of companies. The present traditional solutions or the alleged next generation endpoint solutions which use techniques like machine learning showed us that they were not capable enough to overcome the untrusted malware and zero-day attacks. According to Gartner, 44 percent of the reference clients were easily affected by such malware, and this figure indicates that the sector has not reached its primary target."
Mentioning that, "The anti-malware industry is not working because the allow launch approach is like chasing your tail if you allow the malware in the beginning." Erdem Eriş also explained that "the only effective way to avoid the zero-day threats or untrusted malicious attacks is to turn back to the default-deny situation which is to transfer to an auto-outline platform such as Comodo Advanced End-Point Security to block the untrusted files to enter into the computers."
Comodo Internet Security 10 is ready for use.
Mentioning that they have launched the Comodo Internet Security 10 recently into the market, Erdem Eriş continued, "CIS 10 was developed to form an active shield against all types of malware. This unique tool sustains an extraordinary security for online shopping and banking for all browsers and applications using its features like 'Secure Shopping,' 'Remove Application Barrier' and 'Virtual Desktop.' Such features can easily be adjusted to meet all types of cyber security needs.
Indicating the importance of the 'Remove Application Barrier' feature of this new version, Eriş stated that, "As many internet users have practiced, when you want to run a program, the security software puts an application barrier and stops the program. That can be a firewall or an anti-virus program, but if the user is confident of the program and wants to continue, they run this 'Remove Application Barrier' feature and raise the barrier easy and fast."
Comodo enters Gartner's Endpoint Protection Platform (EPP)  Magic Quadrant. 
Mentioning that Comodo Advanced Endpoint Protection (AEP) solution has entered the Endpoint Protection Platform (EPP)  Magic Quadrant of the prominent research company Gartner, Mr. Erdem Eriş further stated that:
"Thus, we have once more certified that as Comodo, we produce innovations globally and develop cyber security solutions. The Advanced Endpoint Protection solution of Comodo transforms the default-deny approach into a practical reality. The untrusted potential malware (zero-day threats) can not be hundred percent avoided, however, their entry into a network can be shielded by Comodo AEP. Using the Secure Auto-Containment developed using Comodo's unique Operating System Virtualization technology together with computer forensics and the human intellect, it is possible to check all files 100 percent and identify whether they are right or wrong. The key feature of Comodo AEP is: the suspected file directly goes to the Secure Auto-Containment and stays there until a decision is made. Thus, such files can not reach the system resources. If you do not run such untrusted files, you will be safe from malware as well as zero-day attacks and challenges."
Please feel free to watch our video for further information about Comodo presented by Erdem Eriş in Turkish.