Oracle Cloud Platform Expands to Help More Organizations Build and Deploy High-Performance Applications
by ThePercept 0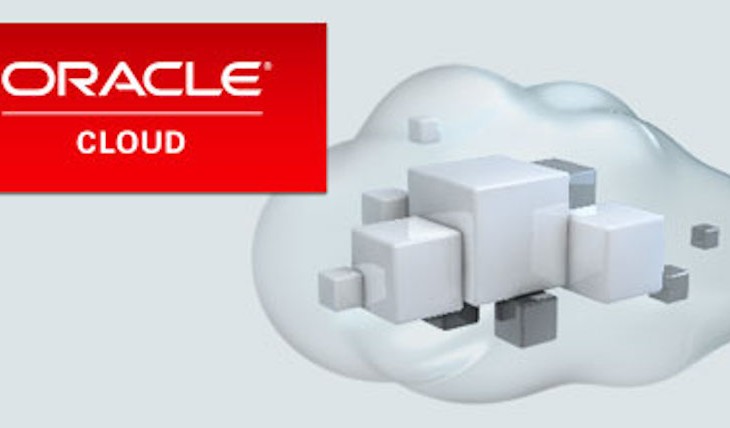 Organizations can now run enterprise-class Oracle Database workloads on an even broader array of IaaS options for outstanding performance and unparalleled flexibility
Continuing its rich history of delivering game-changing cloud services, Oracle today unveiled new enhancements to the Oracle Cloud Platform, making it even more compelling for customers to move business-critical applications to the cloud. The company announced two industry firsts: the availability of the Oracle Database Cloud Service on bare metal compute, and new virtual machine (VM) compute, load balancing, and storage capabilities, all on the same low latency, high performance modern IaaS platform. With these enhancements, Oracle Cloud Platform now delivers differentiated database performance at every scale, and deeply integrated IaaS capabilities, for customers of any size to easily develop, test, and deploy their business-critical applications in the cloud.
"These latest investments in the Oracle Cloud Platform provide a clear path to develop, test, and scale applications—with the Oracle Database or third-party databases. We offer customers the most comprehensive approach to moving to the cloud and accelerating their business strategies," said Thomas Kurian, president, product development, Oracle. "Oracle provides the broadest and strongest choice of relational database cloud services that are 100 percent compatible with applications deployed on-premises, making it easy for customers to seamlessly move enterprise workloads to the cloud."
The Oracle Database Cloud Service, both on virtualized and high performance bare metal compute servers is ideal for development, testing, and deployment of enterprise workloads. The recently announced Oracle Database Exadata Express Cloud Service offers customers a low cost, fully managed service ideal for developers, business analysts, and midsized organizations. The Oracle Database Exadata Cloud Service delivers unparalleled performance for mission-critical data warehousing and transactional database workloads. Additionally, Oracle's industry leading infrastructure platform design and uniquely differentiated network allow Oracle customers running Oracle Database on this modern IaaS platform to achieve over 50 times performance compared to any of the leading cloud database providers.
"mFrontiers provides enterprise mobility management as a cloud service for enterprise customers. We find the Oracle Cloud Platform to be easy to use and truly elastic for provisioning and scaling out to additional customers. We're especially impressed by the ability to scale Oracle Database performance up or down on Oracle IaaS, without interruption, a key requirement to maximize efficiency and availability," said Michael Ottoman, president and COO at mFrontiers.
Further enhancing the Oracle Cloud Platform, new IaaS services expand support for web-scale and enterprise applications. Oracle IaaS now offers one, two, and four-core virtual machine (VM) shapes, which run on the same low latency, high performance Virtual Cloud Network (VCN) as its bare metal compute shapes, block volumes, and object storage. This is an industry first. In addition, a new Load Balancing Service adds three provisioned bandwidth shapes—100Mbps, 400Mbps, and 8Gbps—supporting a range of application traffic, high availability, and security needs. Other enhancements include a new block storage shape (2TB) and encryption-at-rest for object storage.
"The Oracle Cloud Platform provides superior performance in terms of price, predictability, and throughput, with a low cost pay-as-you-go cloud model," said Sam Mahalingam, chief technical officer, Altair. "We are delighted to partner with Oracle to provide High Performance Computing (HPC) solutions with Altair's PBS Works for the Oracle Cloud."