Turkcell CEO Kaan Terzioglu: "We offer the fastest 4.5G service in the world from April 1st"
Turkcell held its 8th annual Technology Summit in Istanbul on Wednesday. During the summit, more than 7000 attendees heard about innovations, disruptive forces and new trends in technology from more than 100 speakers. Keynote speeches were delivered by Anousheh Ansari, entrepreneur and the first woman to travel into space as a space tourist, Richard Dobbs, the Director of McKinsey's Global Institute, Brad Templeton, the Chair of Networks and Computing at the Singularity University, and Kaan Terzioglu, the CEO of Turkcell.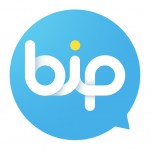 Turkcell expands service-as-a-contact feature of communication app BiP
Speakers emphasized the need for companies to constantly question and disrupt their own ways of doing business. Complementing the message, Turkcell, which adopted an unconventional strategy by creating its own OTT services, announced a new feature on its IP-based communication application BiP. BiP is expanding its service-as-a-contact feature – which was previously used for entertainment services – through partnerships with Turkcell customer care, Ak Sigorta, a leading insurance company, and Garanti Bank, a leading private bank.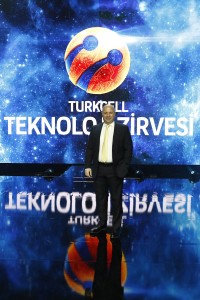 "We have to take action at the right time to turn disruptive technologies into successful business models – this also includes non-conventional thinking, which is exactly what we are doing at Turkcell with our OTT services" said Kaan Terzioglu, CEO of Turkcell, in his keynote speech. "Starting today, our communication platform BiP is an open platform which offers banking-as-a-service with Garanti Bank, insurance-as-a-service with Ak Sigorta and customer care-as-a-service with Turkcell. We will also initiate a new phase in money transfers over mobile in cooperation with a bank, with the aim of ultimately being able to transfer money not between accounts, but between phone numbers."
Disrupting your own business
"Urbanization, technology, aging of the population and global interconnectivity challenge our assumptions about how the world works on an unprecedented scale. Technology is being adopted at a much faster pace. Developments such doubling of countries' GDPs, that have taken decades – or even centuries – in the past, are now happening over a handful of years" said Richard Dobbs, the Director of McKinsey's Global Institute. "In this atmosphere, good business leadership requires looking outside to understand the disruptive forces, responding quickly and in a cost-effective way, and keeping a positive attitude."
Brad Templeton, the Chair of Networks and Computing at the Singularity University, focused on the transformation of businesses and on the specific case of autonomous vehicles in his keynote speech. "Traditional companies that manufacture physical goods are incorporating computing into their products while technology companies take the reverse approach and start from the layer of connectivity. In my opinion, the most important part of the car will be the computer, not the engine." said Templeton, sharing his view that the only way for companies – in automotive and other sectors – to have the agility to survive is through focusing their effort on software.
Closing keynote from Anousheh Ansari, the first female space tourist
The Summit came to a close with a speech from Anousheh Ansari, the founder and CEO of Prodea Systems and the first woman to travel to space as a space tourist. Ansari urged the audience to use their imagination to shape to future, emphasizing that there are plenty of opportunities for people with an entrepreneurial spirit.
The Summit was held weeks before the launch of 4.5G in Turkey. Visitors got a chance to try Turkcell's 4.5G speed as well as learning more about connected living, new smart products and IoT services at the exhibition booths built at the Halic Congress Center.