Technological Era in the Tourism and Convention Sector
by Fatih Sarı 0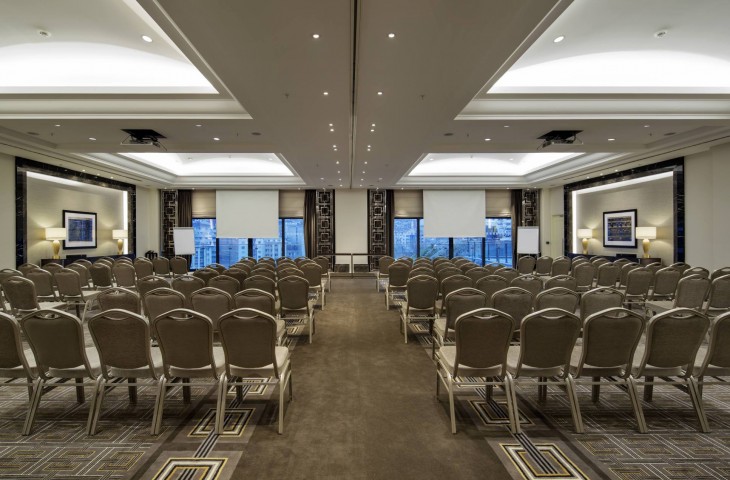 Hilton Istanbul Bomonti Hotel and Convention Center has started to use the brand new IT technologies in its meeting halls and thus can grant clients facilities to achieve the fastest solutions.  The hotel is serving in the area of a convention, owns one of the largest meeting halls of Turkey while granting all its guests the highest accommodation comfort and spares a high level of importance to the technological comfort of the guests as well.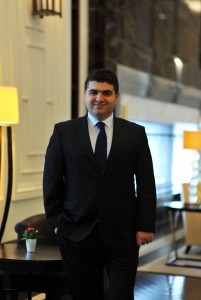 IT Manager of  Hilton Istanbul Bomonti, Mr. Onur Yürü, mentioned that people and companies require better and faster communication facilities which brings forward the importance of great technological infrastructures in recent years. He also added:
"In these days, it is not sufficient to accommodate our guests in clean and comfortable rooms or entertain them in sophisticated restaurants serving all kitchens of the world. We also have to grant all individuals and companies the fastest and the best communication services.  Guests of Hilton İstanbul Bomonti enjoy the highest level of accommodation, catering and SPA experiences in  829 rooms and 85 suites. We also entertain our guests in the largest halls of Istanbul with an excellent technological infrastructure. Nearly 3 thousand people convene in our huge buildings and send their e-mails, connect to the internet by their smartphones or tablets, share their videos and presentations or want to make conference calls. And they want to make all these in by the fastest possible means. So, we undertake the duty of presenting them all these possibilities without any problems or interruptions."
Mr. Onur Yürü also indicated that the latest technologies are being used in the meeting halls of  Hilton Istanbul Bomonti and made the following explanations regarding the systems used: "The Hotel owns a 2GB symmetrical fiber network supporting both Ethernet and Wi-Fi services. The Wi-Fi connections support 2, 4 and 5 GHz bands, and all are compatible with A, B, G and N protocols. Sometimes, during a meeting 2700 people may connect to the Wi-Fi and the system can support a consumption of total 400 MB.  As Hilton Istanbul Bomonti Hotel and Convention Center we have hosted many important summits and conventions recently and during such organizations, our Wi-Fi specialist continuously observes the system and can make immediate implications in case of any problems or failures. The three service operators of our country, Türk Telekom, Turkcell, and Vodafone, have their fiber networks in our Hotel and additional lines for other operators can also be granted to our guests as well. We are also able to support a 10 GB internet mainstream continuously."
During a conversation after the meeting,  Mr. Onur Yürü made specific explanations to "The Percept" and may be seen in our video in Turkish.