Oracle Transforms the Cloud Infrastructure Market
by ThePercept 0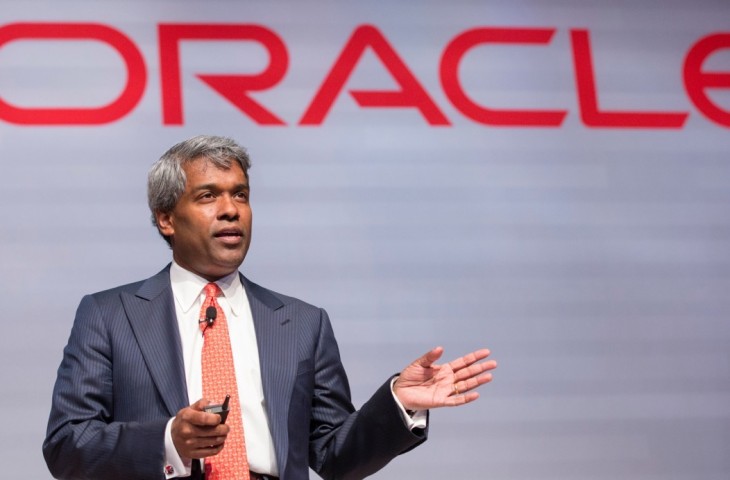 Oracle introduced the broadest array of Infrastructure-as-a-Service (IaaS) offerings in the industry, which include bare metal cloud servers that are 11.5X faster and 20 percent cheaper than the fastest solution offered by the competition. The new additions to the Oracle Cloud Platform enable customers to get the best of both multi-tenant and single-tenant environments and include Oracle Bare Metal Cloud Services, Oracle Ravello Cloud Service, Oracle Container Cloud Service and enhancements to existing Oracle Cloud services.
While the business benefits of the public cloud are increasingly clear, organizations face a myriad of performance, security and management concerns that mean they can't simply abandon all of their existing IT practices and move all workloads to a multi-tenant cloud world. The latest enhancements to Oracle's IaaS portfolio help organizations address this challenge by providing the ability to harness the benefits of Cloud while retaining many of the benefits provided by a corporate data center.
Oracle Bare Metal Cloud Services are a high-scale public cloud offering and include bare metal cloud servers in a fully virtualized network environment. The innovative new services deliver high performance database-as-service, network block storage, object storage and VPN connectivity. In addition, Oracle Bare Metal Cloud Services provide a secure, private and high-performance software defined Virtual Cloud Network (VCN) that allows customers to treat Oracle Bare Metal Cloud Services as a secure and elastic extension of their on-premise network. Additionally, Oracle Bare Metal Cloud Services maximize network throughput by providing direct connectivity between compute and storage nodes.
The regional deployment of Oracle Bare Metal Cloud Services consists of three completely fault-independent availability domains, enabling customers to build high availability, high durability applications in the Cloud. Oracle Bare Metal Cloud Services seamlessly interoperates with existing Oracle Cloud Platform offerings, helping customers build mission critical applications that take full advantage of available services on the Oracle Cloud.
Built on the foundation of the most modern datacenter, network and server infrastructure, the Oracle Bare Metal Services are designed with a fundamentally differentiated approach to Cloud platform development that gives customers choice and flexibility on their journey to the Cloud. This included ultra-dense compute servers that provide the industry's best performance for enterprise workloads as well as the highest IOPS and the highest bandwidth storage servers available anywhere in public cloud offerings. As a result, Oracle customers can achieve 10X the throughput and IOPS of the best offering on competing Clouds, at a lower price. In addition to high performance, by not having software run on the compute hosts, Oracle is able to reduce potential points of failure and deliver the best possible security available in Cloud.
Further extending the Oracle Cloud Platform, Oracle also announced Oracle Ravello Cloud Service, the general availability of Oracle Container Cloud Service and several significant enhancements to existing Oracle IaaS offerings.
Oracle Ravello Cloud Service is the first cloud service in the industry that enables organizations to take enterprise VMware and Kernel-based Virtual Machine (KVM) workloads and run them in the public cloud without any changes. With Oracle Ravello Cloud Service, customers can run VMware natively on public cloud without requiring VM conversion, application reconfiguration or networking changes. It is also the only service in the industry that allows enterprises to have full L2 and L3 networking flexibility in the public cloud.
Oracle Container Cloud Service provides organizations with a Docker-compatible way to deploy application stacks with a single click. Registry integration capabilities, enterprise-grade application orchestration, and application scheduling and service scaling capabilities make the Oracle Container Cloud Service a uniquely compelling option for cloud developers.
Oracle has also introduced Oracle FastConnect – Standard and Partner editions – to help customers reliably and securely connect their datacenter to the Cloud. With the addition of Oracle FastConnect, Oracle now offers some of the broadest connectivity and peering options available in the industry, including IPsec VPN for easy setup, MPLS to connect to existing enterprise networks and Fast Connect for quick peering.
Oracle Cloud Platform offerings now also support Oracle MySQL Cloud Service, Oracle Big Data Cloud Service and Oracle Event Hub Cloud Service in addition to unparalleled support for Oracle's existing Platform-as-a-Service offerings.
"As more and more enterprises leverage the Cloud, they want a simple, seamless way to migrate their large and complex IT infrastructures to the Cloud, and to use the security and management controls that their IT teams already know," said Thomas Kurian, president of product development, Oracle. "The latest additions to the Oracle Cloud Platform enable organizations to seamlessly connect their existing resources to the Oracle Cloud using Virtual Cloud Network (VCN) and select from a wide variety of compute services including bare metal, virtual machines and engineered systems as if it were a part of their own datacenter."
"We strive to accelerate our customers' ability to build Cloud applications with DataStax Enterprise (DSE) with the most optimized Cloud infrastructure platform," said Matt Rollender, vice president of cloud, OEM and channels at DataStax. "Deploying DSE clusters in the Oracle Bare Metal Cloud was easy and delivered impressive performance and very low latency response times which is a requirement for many of our customers. We're excited to deepen our partnership with Oracle Cloud to offer a distributed database solution for our customers to build globally responsive and intelligent Cloud applications that deliver real-time value at epic scale."
"We are excited about the results we are seeing with Oracle's Bare Metal Cloud, with regard to the architecture, performance and scalability," said Patrick Sullivan, managing partner and Oracle global technology lead at Accenture. "This enhances our clients' ability to accelerate their journey to the Cloud."