IDC Turkey Digital Retail Conference Brought Sector Professionals Together
by ThePercept 0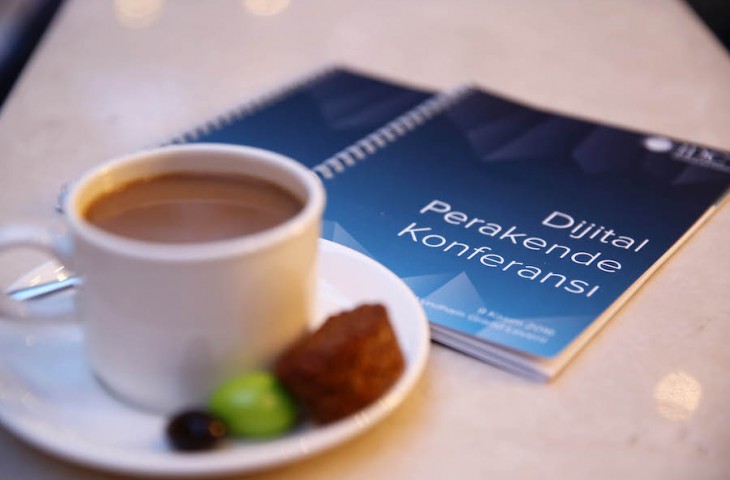 'Digital Retail Conference' hosted by IDC Turkey brought sector pioneer professionals together. Approximately 400 senior executives actively participated in the conference.
During the second year of the Retail activity, digital transformation processes and how this process affected consumer issues has been discussed, experiences and stories narration platform has been created.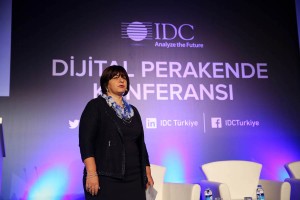 In her speech Nevin Çizmecioğulları, The Country Manager of IDC Turkey that celebrates the ninth year in Turkey, she said that: 'Organizing the sectoral conference series, we want to bring relevant retail organizations together in a supplier independent environment.' And she stated that 'along with providing opportunity to share visions and experiences, we want to create a platform in which the needs and problems are also discussed.'
Çizmeciogullari said: "When we look at today's agenda, we see that we have successfully reached this goal with the participation of the most valuable senior managers of the sector in the conference" and she narrated that "we also brought the industry together with universities and technology centers. And we made it possible to discuss important issues with experts."
Andrea Sangalli, assistant director of research at IDC Retail Insights, said that 'the digital transformation in the retail is a continuous process, and they expect the investments in this area could triple within the next three years.' And he continued his speech by saying "The physical and digital world is no longer considered separately, they are even competing with other. The digital world is affecting all the players of multi-channel strategies. Customer experience, especially in the store, e-commerce, and mobile environments, is now in a significant change process, leading to the new digital economy reality."
In the conference, many sectoral topics such as 'The New Face of Changing Retail,' 'The Impact of Digital Transformation on Customer Experience' and 'Future of Retail' shared with the audience through various presentations and panels and it has been experienced how to implement the digital transformation successfully.
Besides CIOs, CTOs, IT directors and managers of industry-leading organizations such as Migros, CarrefourSA, LC Waikiki, TeknoSA, Mudo, Hepsiburada, Eczacıbaşı, Aydınlı Group, Vestel, Unilever, Koçtaş, Tadım and Metro C & C, CMO, CDO and COOs of the retail world and senior executives from the e-commerce, sales and marketing departments also participated in the event.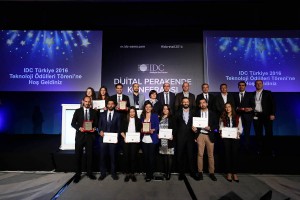 IDC Technology Awards were presented to valuable projects in the industry at the closing ceremony. The projects that awarded have a total of six categories are as follows:
"Big Data and Analysis" Category:
1. project 'Mudo Insight' by MUDO
2. with the project "Meant for me" by MİGROS
3. "Algida Cabin Follow-Beacon" project by UNILEVER
"Customer Experience" Category:
1. "Connected Store" project by TEKNOSA
2. BEYMEN with 'My assistant' Project
3. "Turkey's most common multiple channel experience" project by DEFACTO
"Digital Channels" Category:
1. 'Digital Franchise' project by BIGGSHOPP
2. with 'Trak' project KIĞILI
3. '7/24 – Catwalk' project by FAİK SÖNMEZ
"Multichannel Solution" Category:
1. 'Artificial Intelligence Based Demand Forecasting Management' project by GREYDER
2. with the project 'Connecting Offline and Online Store Data with Wifi360' EBEBEK
3. DOMINOS PIZZA with 'One Click Pizza Tracking' project
"Technology Service Delivery" Category:
1. 'Hopi' project by HOPI
2. "Retail Planning Management Console" project by AYDINLI GROUP
3. MERCEDES BENZ TURK with 'Potential Customer Management System' project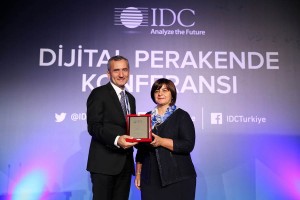 "Best CIO for Retail on 2016"
Önder KAPLANCIK – CIO, CARREFOURSA