How to compete in a data-driven world? – Gokhan Ariksoy / Metric
by ThePercept 0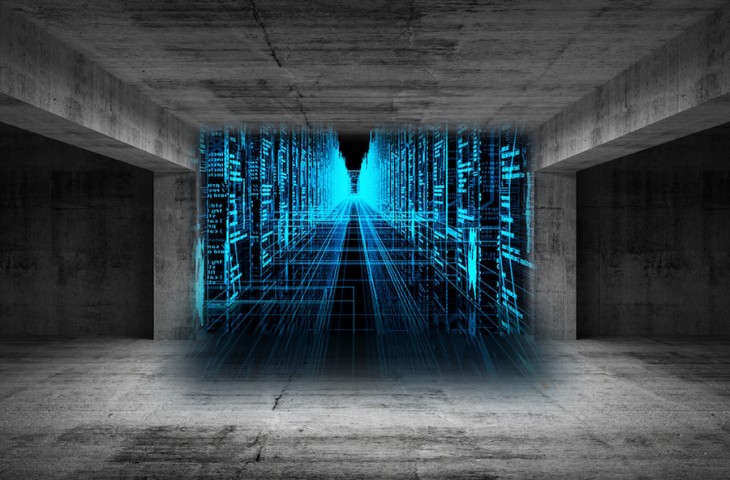 McKinsey Global Institute (MGI) which is the business and economics research arm of McKinsey & Company had drawn the attention to the potential power of big data in a report announced in 2011. After years, the same company published a new report in December 2016 titled "The Age of Analytics: Competing in a data-driven world." This new report underlines the fact that the magnitude of the potential regarding the big data mentioned in the previous report has not been exaggerated at all. When we inspect the new report, we realize that the previous one has given only a partial view of the ultimate impact.
Presently, the range of applications and opportunities has grown and will continue to expand. The glooming technological trends accelerate this process. The volume of data continues to double every three years as information pours in from digital platforms, wireless sensors, virtual reality applications, and billions of mobile phones. Data storage capacity has increased, while its cost has decreased. Data scientists now have unprecedented computing power at their disposal. They are devising algorithms that are ever more sophisticated. When we consider the recent MGI report we can summarize the impact of the data and its analytics on the shaping of the business world in six major items:
When we analyze the last five years the greatest advances in big data and analytics to create value, have occurred in location-based services and the retail sector. In these fields competition runs on digital technologies. In contrast, manufacturing, the public sector, and healthcare have captured less than 30 percent of the potential value highlighted within the last five years. Furthermore, new opportunities have arisen since 2011, further widening the gap between the sector leaders and laggards.
The primary challenge for companies to create value in big data and analytics is the organizational problems. Most of the companies suffer difficulties in incorporating data and analytics into a core strategic vision to use them in daily commercial processes. Another challenge is to find the right talents to analyze and evaluate the data.
Big data and analytics are altering the core of competition. Leading companies are using their capabilities not only to improve their basic operations but also to launch entirely new business models. The network effects of digital platforms are creating a winner-take-most situation in some markets.
Big data has already become the critical asset of each company. The value of this data gathered from the internet, from billions of mobile phones, sensors, payment systems, cameras and from various sources rely on the analysis and utilization of the results. Although the data is commoditized, companies which own rare data or can collect this data in a unique manner can increase its value.
Big data and analytics create models "altering the present bodies." Introducing new types of data sets ("orthogonal data") can confer a competitive advantage, for instance, while extensive integration capabilities can break through organizational silos, enabling new insights and models. Hyperscale digital platforms can match buyers and sellers in real time, transforming inefficient markets.  Granular data can be used to personalize products and services. New analytical techniques can fuel discovery and innovation. Above all, businesses no longer have to go on gut instinct; they can use data and analytics to make faster decisions and more accurate forecasts supported by a mountain of evidence.
The next generation of tools could unleash even bigger changes. New machine-learning and deep-learning capabilities have an enormous variety of applications that stretch into many sectors of the economy. Systems enabled by machine learning can provide customer service, manage logistics, analyze medical records, or even write news stories. This potential value can be used everywhere, even in laggard industries as well.
Companies can introduce special offers and campaigns to their clients using the big data and analytics. Using the results obtained from this data, they can shape their R&D studies and designate their future potential customers.
By analyzing the data forming the 360 degrees image of the client, it is possible to trace the customer behaviors closely and by evaluating the new sales opportunities. Furthermore, by product diversification, enhancing the customer loyalty is also possible. Using the advantages of data analytics companies can step further in the competition.  Organizations that can harness these capabilities effectively will be able to create significant value and differentiate themselves, while others will find themselves increasingly at a disadvantage.
I believe that companies will take the advantages of the big data and analytics to sustain their client's more efficient and personal services and usage of these new technologies will expand gradually. By the correct analysis of the big data, the companies will enhance their efficiency while they will be able to see the future brightly and understand their clients better which will lead them to increase their competition power. Companies must identify and decide why they want to gather this data and where to use them before they start collecting the big data to achieve this. They must first determine the business results they want to effect before collecting the big data regarding their customers.
Gokhan Ariksoy – February 2017
—/—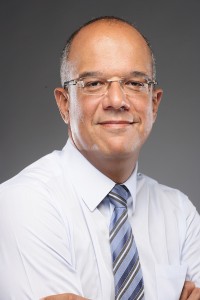 About Gokhan Ariksoy:
Gokhan Ariksoy gained the license degree in Electronic Engineering at Uludağ University in 1993, started his business career at Başarı Elektronik as an R&D Engineer. After working in Siemens as Business Development Manager, he continued his business life at BEA, Sabancı Holding, Telekom, and SAP at critical positions from Sales Management to Country Sales Director. Recently he was working as a Country Manager and a Board Member at Software AG, and as of September 23, 2013, Ariksoy is the CEO and Partner of Metric.