Accelerate the Move to the Digital Workplace Mobile-First
by Fatih Sarı 0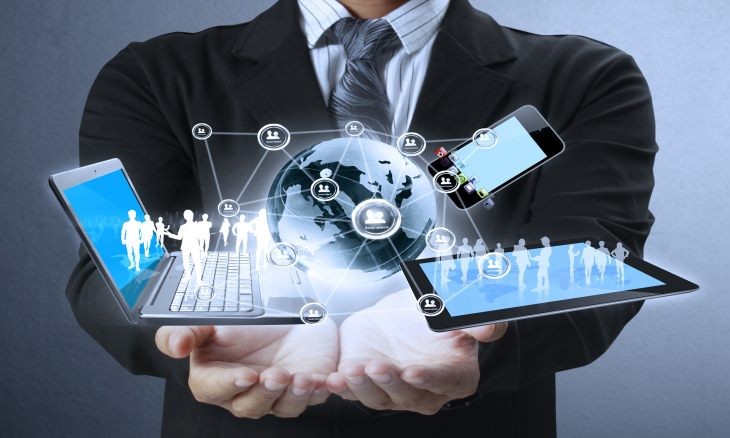 Aruba, a Hewlett Packard Enterprise company, today announced a new suite of integrated networking software and hardware solutions that enable enterprises to address the digital workplace requirements of GenMobile, today's mobile-savvy workforce, and the escalating connectivity demands of Internet of Things (IoT) devices. The new portfolio enables IT teams to anticipate and resolve connectivity problems, and create secure policies to build digital workplaces that are optimized to boost employee productivity.
Legacy networking models were built on the concept of static, wired desktop clients communicating with a pool of internal servers, an approach that is outdated in today's business environment. The proliferation of mobile and IoT devices, as well as cloud-based apps, has caused enterprises to rethink traditional connectivity and mobility requirements to accommodate new workplace behavior, where collaboration and non-routine schedules have become the new normal. As a result, organizations must adjust their approach to implementing employee-centric services to attract and retain top talent.
Aruba's new set of networking solutions and software-powered approach advances its offering beyond fixed, hardware-focused networking solutions. The new, integrated wired and wireless portfolio, combined with innovations in network management and security, allow IT organizations to design and augment their networks for the digital workplace.
Predict Wi-Fi connectivity issues before they happen with Aruba Clarity
With massive volumes of devices connecting to the network, IT teams require detailed visibility into the access layer — at the user, device, and app level — to keep productivity high and ensure business continuity. Aruba Clarity, a new software module for Aruba AirWave network management, delivers powerful and intuitive forensics so that IT teams can anticipate and quickly resolve connectivity problems before the user is affected, rather than troubleshooting after the fact. With Aruba Clarity, AirWave can monitor a broad set of metrics proactively such as the time it takes for a mobile device to associate with a Wi-Fi radio, authenticate to a RADIUS server, obtain an IP address through DHCP, and resolve names for DNS services. Clarity allows network ops teams to gather this information not only as Wi-Fi clients connect and roam, but also with on-demand or scheduled client simulation tests running between Aruba access points (APs).
Additionally, the new AirWave 8.2 release gives IT professionals detailed information on the amount of airtime wasted on web content that has been assigned a lower priority category and reputation, so they can take proactive action and improve Wi-Fi health. Enhancements to AirWave's VisualRF feature set allows for time-lapse visualization of Wi-Fi coverage for up to 24 hours, dramatically reducing the time and manual intervention it takes for wireless network engineers to identify negative trends in Wi-Fi coverage.
Secure the network down to the device with powerful enhancements to Aruba ClearPass
To meet the challenges of the digital workplace – particularly with the addition of IoT devices – enterprises must be able to modify their security policies quickly and enforce underlying infrastructure changes on-demand. With the increasing use of cloud-powered devices and apps connecting to their network, enterprise IT teams need a common policy framework to protect business resources, regardless of device type or connection method.
The new Aruba ClearPass Policy Manager 6.6 release allows security operations teams to create policies that adapt to BYOD growth and the emerging challenges surrounding IoT adoption. ClearPass 6.6 enables custom device profiling for any uncategorized connected device, multi-factor authentication on mobile devices for network usage, and deeper forensics into security incidents. As a result of its seamless integration with next-generation firewalls from Palo Alto Networks and multi-factor authentication partners Duo Security and ImageWare, ClearPass enhances device, network and app threat protection in real-time.
HPE Services
As larger scale enterprise network deployments emerge, complexity increases. HPE's multivendor integration expertise reduces risk and implementation time to enable business intelligence, customer experience and additional revenue opportunities quickly, powered by Aruba networking solutions. HPE Services help bring together key elements in an enterprise network infrastructure, including assessment, design, deployment and optimization.