Samsung Galaxy S7, Galaxy S7 edge and the Future
by Fatih Sarı 0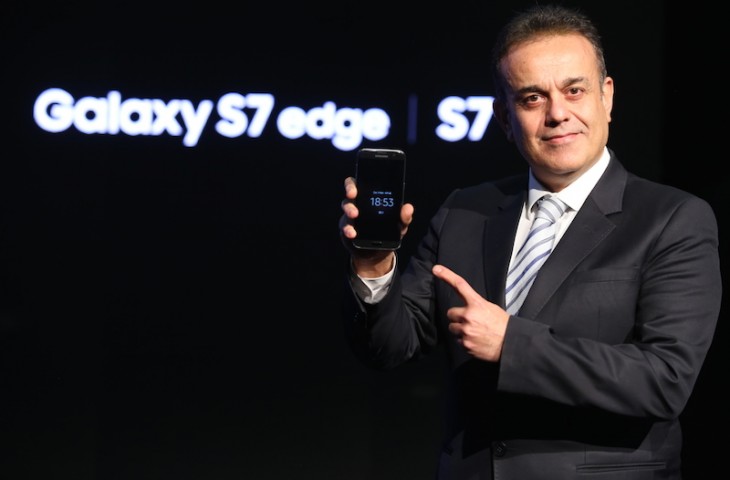 The brand new products of Samsung Electronics, which carries the Galaxy experiences to the highest level, namely Samsung Galaxy S7 ve Galaxy S7 edge, has been introduced to its users in Turkey. Its simple but convenient design meets the expectations of our modern consumer styles and with its improved camera and updated software, Galaxy S7 and Galaxy S7 edge creates a big difference with its fastest connection speed to 4.5G features. With its category 9 connectivity technology, both phones will grant their users the full power of the 4.5G features and possibilities to start on the 1st of April 2016 by all GSM operators.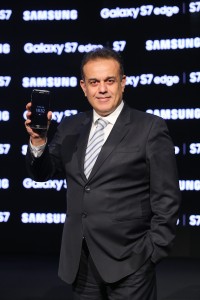 Tansu Yegen Vice President of Samsung Turkey responsible for the Mobile Unit started his talk with the brand Samsung and the future.
Samsung, creates improvement inspired by the people. A quarter of the 320 thousand employees of Samsung work in 36 individual R&D centers. Every day 40 Million US Dollars are invested on these studies. Total investment for the R&D studies has reached 14,6 Billion US Dollars. Samsung invests 6,5% of its total revenue into R&D facilities. Samsung employs 1.700 designers. Sells 48 thousand cell phones and 5,400 TV sets per hour.
In the year 2020 90% of all devices will be able to communicate with each other. All Samsung products will chat with each other as well.
Samsung grants all users an open IoT (Internet of Things) platform named "ARTIK" and 20 thousand engineers are working on these softwares.
After the purchase the Smart Things company our improvements continue on the establishment of the smart houses and smart devices. Recently we have accomplished more than two hundred Smart Things compatible devices.
According to a calculation, within the year 2016, 17 million persons will change their cell phones in Turkey.
I would like to emphasize on one point before talking about the product. Galaxy S7 and Galaxy S7 edge both have the highest level Category 9 – 450 Mbps – data transmission speed in the mobile networks. This is a very important feature for the new 4.5G applications.
As you may know, Category 6 devices have 300 Mbps whereas Category 4 devices have 150 Mbps data transmission speeds.
After expressing that they were very excited to introduce the Galaxy S family which created a great concern worldwide, Tansu Yeğen Vice President of Samsung Turkey responsible for the Mobile Unit, futher stated that:
"As Samsung, we are enjoying a great happiness to introduce to our customers these brand new products Galaxy S7 and Galaxy S7 edge which will enable our users to achieve a very high level of transmission speed in the mobile internet environments supported by the technology of the Category 9 devices which the 4.5G network technology will start to offer from the 1st of April onwards."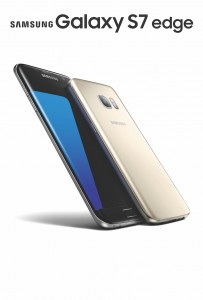 Tansu Yegen further explained that, with the Galaxy S7 and Galaxy S7 edge, they have presented their customers their most valuable mobile family members and "with Galaxy S7 and S7 edge we shall re-define the limits of the Mobile experiences with their high performance, best photographs under all kind of light conditions, easy handling even in bad weather conditions, long battery life and wireless quick battery charging."
High photograph quality in all light conditions
Galaxy S7 and Galaxy S7 edge are the first smart phones to hold a Dual Pixel camera with a F1.7 diaphram opening which enables brighter and sharper squares even in dim light conditions. With its wider diaphram opening and its revolutional Dual Pixel technology, the cameras of both products attract the attention of the users. With the performance of bigger pixels, a brighter lens, a faster shutter speed and a more accurate and quicker autofocus facility are the new features. Its new camera mode Motion Panorama offers the users an exciting visual experience by adding action into the traditional panoramic photographs.
Maximum security with Samsung KNOX both in personal or company use
Samsung's security platform KNOX, has already been updated for IoT as well. Galaxy S7 ve Galaxy S7 edge grant their users a unique protection against physical damages as well as high level data and knowledge security by means of the mobile platform Samsung KNOX both in personal or instutional basis. Despite other security platforms, KNOX acts as a shield direct to the hardware of the device and therefore sustains a high level of protection from the opening of the device till the start of any application or process.
Samsung Galaxy S7 with black, silver titanium and golden titanium colors at 2.799,- TL and Galaxy S7 edge with black, golden titanium and siver titanium colors at 3.299,- TL suggested prices will take their places on the shelves after the 18th of March.
May we invite you to watch the video in Turkish we have accomplished after the meeting with Tansu Yegen Vice President of Samsung Turkey responsible for the Mobile Unit.