WARNING: Samsung recalled Galaxy Note7 smartphones for a potential fire hazard. If you bought any of these smartphones, please contact Samsung in your country. And do not use it until the solution is announced.
#Samsung #TansuYegen #GalaxyNote7 #Note7
Galaxy Note7, is preparing to present brand new experiences to all areas of life with its prime features.
Samsung Electronics has announced that Galaxy Note7, the new member of Galaxy Note series, joining innovation and entertainment will be on sale in the Turkish market with exceptional opportunities. With its wide screen, S Pen, and quality photographing in dim light conditions has already gained the acclaim of the Turkish users. Note7 now has improved its features with advanced S pen, developed security with iris scanning and water resistance and has already become the first choice of big thinkers.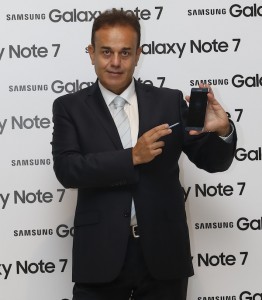 Tansu Yegen, Vice-President at Samsung Electronics Turkey, stated that, along with its unique features, Galaxy Note7 has improved its virtual reality experience and explained that; "We continue to present the brand new technologies to our users and perpetuate them innovative experiences. By a new agreement achieved between Samsung Electronics and Digitürk, Digitürkplay and Lig TV shall be watched by all members. Every weekend, one Spor Toto Super League soccer game will be viewed on Galaxy Note7 with its virtual reality feature starting from mid-September. Note7 and the new Gear VR will carry the atmosphere of the stadiums into your homes."
Galaxy Note7 will bring entertainment into a new dimension
Tansu Yegen further stated that most of the users in Turkey check their cell phones every 15 minutes and 70 times a day. He explained that the users will enjoy an efficient experience with the Super AMOLED and Always On screen of Galaxy Note7. Yeğen also mentioned that the photograph sharing on the social media has expanded remarkably with the entrance of 4,5G technology into our lives and continued: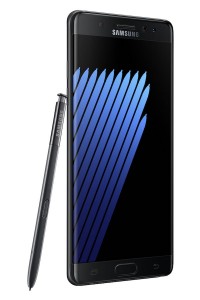 "Galaxy Note7 features the best performance in dim light photographing. For the young generation, who want to enjoy the motion picture sharing trends can do it easily with the S Pen and create their own GIFs. Simultaneously, 70 percent of the users watch videos on their smart phones. With its 5,7 inches wide screen, Note7 presents a HDR video facility with brighter colours and a deeper black feature and projects its users a new experience beyond their expectations."
Users of smartphones with big screens interact more with applications
Users of smartphones with big screens of higher segments when compared to standard size phone users use;
entertainment applications 20 percent more,
play games 32 percent more,
and spend time on commercial applications 59 percent more.
For users who expect more from their phones and their lives, Note series will present them more.
Mobile payments will be safer with Samsung Pass
85 percent of the users reach trading sites by their smartphones, but only 17 percent of them use the mobile payment features. Safety and security are the number one reservation of these users. Despite this concern, one of every two users express that they want to use this feature.
Samsung Galaxy Note7 owns a double biometric certification technology with its fingerprint and iris scanning functions. With Samsung Pass, it will be possible to obtain access permission for all applications using this biometric identity certification features. Furthermore, users can gain an extra protection for all their personal data by using Samsung's world famous mobile security software, Samsung Knox.
Special discounts for users with Galaxy opportunities
Samsung presents very special opportunities to the acclaim of all users in 81 cities and 1500 sales points all over Turkey with the launching of Galaxy Note7. Using "Galaxy Opportunities" Galaxy users will earn vacation possibilities, shopping facilities, exclusive discounts and unique opportunities.
Galaxy Note7 has attracted a remarkable interest since its pre-ordering days and is placed on the shelves all over the country with a suggested retail price of 3.599,- TL per unit.
You can watch the interview about Samsung Galaxy Note7 with Tansu Yegen, Vice-President at Samsung Electronics Turkey below in Turkish.