IDS iAccount Application Offers Groundbreaking Fuel-Management Capabilities to European Haulage Firms
by ThePercept 0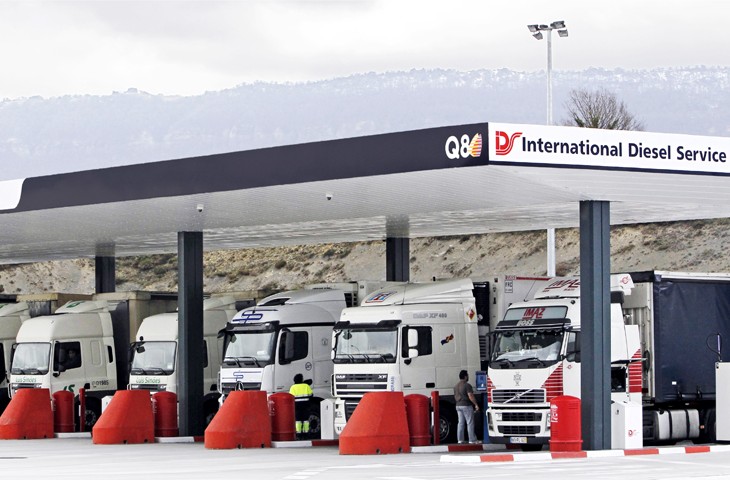 Fuel consumption is serious business for inland freight and haulage companies in Europe, representing up to one-third of annual operating costs. Oil price volatility over the last decade has only heightened hauliers' desire to have the best possible technology for monitoring their fleet's fuel performance.
iAccount now provides IDS customers with that technology, the most advanced solution in the fuelling industry. From a simple online dashboard, a haulier's depot team can access a library of real-time information about their trucks' current movements and fuel performance around the continent. It works by sending all actions immediately over the whole network, thereby giving head-office teams not just control over card usage but complete peace of mind: Precision management and top-class security, all in one package.
As one of Europe's leading fuelling-service providers, IDS already supplies its haulage customers with electronic payment cards for drivers – redeemable for diesel at 600 filling stations across major road routes on the continent. Now, with iAccount, IDS customers can not only remotely control the provision and usage of those cards by drivers (blocking and unblocking cards from headquarters, controlling card volumes, adjusting limits across the fleet, and much more) but also monitor and manage their usage in near-real-time. Actions undertaken on iAccount are sent immediately across the whole network. With a unique level of security offering complete reassurance, headquarters teams can 'open' and 'close' allowed filling stations, monitor transactions almost as they are being made, plan optimal fuel-efficient routes, pull up financial information, pricing history, credit details and much more besides.
In short, with iAccount, haulage companies can for the first time build an immediate picture of their entire fleet's fuel performance and cost profile at any moment in time.
Customer feedback has been outstanding. "When we launched the first iteration of iAccount, we worked hard to encourage our customers to use it – but in fact its benefits were so clear that usage quadrupled in the first year," explains Christy Immens, IT Business Expert at IDS. "We're delighted that our new version of iAccount is already being so well received by our customers. They tell us it is 'close to perfect' for their business operations, so we believe we are truly servicing a need among Europe's hauliers."
"For us at IDS, the launch of the new iAccount is of great strategic importance and a key part of maintaining our position as Europe's leading fuel card provider," adds Martijn Hazebroek, Strategy & Markets Manager, IDS. "And this technology is a big win for our customers, finally giving them precise management of their own fuelling resources as well as the security they crave. Available in 16 different languages, iAccount is the most comprehensive and technologically advanced solution of its kind on the market, so we believe it will only continue to produce value for our customers as they deliver their essential goods around the continent."