The first Samsung Innovation Center has been opened in the MENA Region
by Sinan Oymacı 0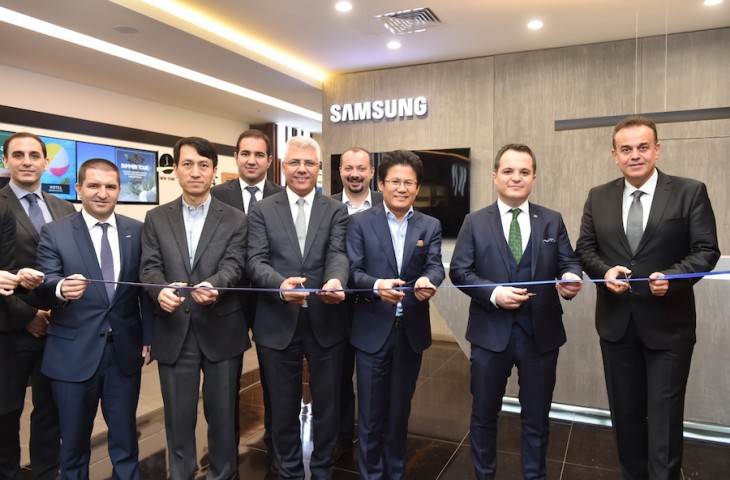 Advanced technology solutions, namely the outputs of an annual R&D investment of $14 billion, will meet Samsung customers and business partners at the newly-opened Samsung Innovation Center.
Samsung Electronics Turkey announced that the first Samsung Innovation Center had been opened in the MENA region.  At the opening of the center accompanied by the attendance of Arda Ermut, the President of Investment Support and Promotion Agency of Turkey, visitors will meet with the innovative products and solutions developed by Samsung for various industrial needs.
In his opening speech, Arda Ermut – the President of Investment Support and Promotion Agency of Turkey– said: 'These kind of investments made by international companies in our country are most important. They are effective when it comes to introducing Turkey's potential abroad. The solutions developed at this center set a rather neat example of what we can develop."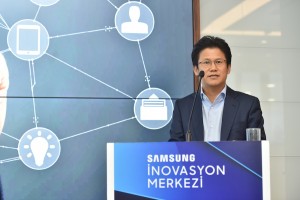 Stating that Turkey is one of the most rapidly-adapting countries to innovative solutions developed by Samsung worldwide, DaeHyun Kim, the President of Samsung Electronics Turkey, said: "For many years, as a world leader in most advanced technologies, we've been  studying people's needs and expectations, and providing them with innovative technologies, which will enhance their quality of living. We're proud that the first Samsung Innovation Center in the MENA region has been opened in Turkey."
Remarking that technology is no longer a vertical industry but has transformed into a horizontal one, Tansu Yeğen – Vice President of Samsung Electronics Turkey –  said the following at a press conference: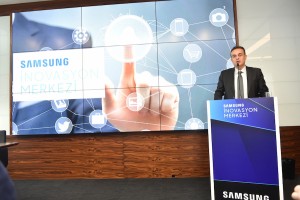 'As the world rapidly becomes digitalized, corporations see technology, not as just a tool which merely speeds up their works. The companies, which make an effort to transform innovation and technology into corporate DNAs to gain competitive advantages on digital platforms, are trying to meet customer demands regarding new experiences. Spreading this vision of innovation and technology is crucial for us to maintain sustainable growth under tough global economic circumstances.
To help this vision embraced by companies, our Samsung Innovation Center serves our customers and business partners in Turkey.  We're happy that we're now able to deliver the results of our R&D investments, which are over $14 billion annually, firsthand to the companies in our country.'
It will be a meeting point for industrial leaders.
Samsung Innovation Center has many intriguing technological solutions for companies in numerous industries including but not limited to financial, wholesale, transportation, tourism and education. In addition to offering Samsung technology partners' solutions, the center will also host various events to be attended by industrial leaders.
The center will directly contribute to Turkey's journey of digitalization, and be of support through its innovative technological solutions to reach that goal. Owing to Samsung Innovation Center, Samsung customers and business partners will have the opportunity to experience corporate products and solutions at any time.
You can watch our video interview with Tansu Yeğen – Vice President of Samsung Electronics Turkey about Samsung Innovation Center, below link in Turkish with English summary.