EOH, one of the largest ICT service providers in Africa and a leader in technology and business services, has acquired a shareholding in ACRON, one of the leading SAP Consulting companies in Turkey. The signing of this agreement will see EOH further expand its global operations outside Africa and specifically into Turkey.
Building on previous successes achieved in Turkey, ACRON, through its partnership agreement with EOH, now ventures into the global IT arena and overseas markets. As the largest systems integrator in Africa, EOH, together with ACRON, will now leverage joint resources and capability to more effectively compete across the Middle East, Asia and Africa. The combined capability and expertise, across industry verticals and sectors, will allow EOH and ACRON to offer a wider range of services and solutions in a broader ecosystem.
EOH operates its enterprise applications business across several locations, throughout the African continent. They also have offices in Dubai, Saudi Arabia, North Africa, India, the UK, South America and Turkey. EOH continues to provide additional services internationally as well, in nineteen countries outside of Africa. Key business areas include industry –specific consulting services and technologies, applications, IT management, IT outsourcing, and business management. Key, focused industries include financial services, telecommunications, manufacturing, logistics, mining, utilities, retail, public, and healthcare sectors.
Semih Gür, General Manager of ACRON summarizes the EOH/ACRON collaboration; "ACRON has always envisaged an aggressive growth strategy for both Turkey and the Middle East. This partnership will accelerate our objectives in this regard. ACRON and EOH possess the depth and breadth of capabilities to provide an array of industry experience and innovative solutions for the Turkish, African and Middle East regions. The scale will positively affect these markets in terms of the efficiencies which this partnership offers our clients. This collaboration has a significant impact on our current and planned offerings for Business Analytics, Public Sector, Finance, Retail and Manufacturing focused solutions. Turkey's GNP development, HR quality, geopolitical condition and young population, indicate that the IT market is set to continue growing. This partnership will see ACRON's revenue from software and consultancy services increase exponentially, particularly in the public sector domain. We are now able to offer municipalities in Turkey, robust SAP solutions. ACRON generates more than ten percent of its income from overseas projects. Increasing our footprint in new territories and enhancing our pool of talented staff continues to be a drive in our business."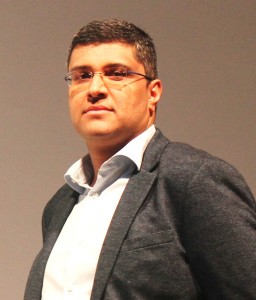 Ebrahim Laher, CEO EOH Middle East and Africa says this of the collaborative partnership; "EOH has been operating since 1998. Over the last two years, we have focused on expanding our footprint across the African continent and now, into the Middle East and beyond. EOH is now present in 32 African countries and 19 countries outside Africa. Most recently, we have identified Turkey as promising and attractive for further expansion and investment activities. ACRON, as a respected SAP partner, with its deep industry experience and proven track record, will significantly contribute to and enhance our operations across Africa and the Middle East. Our short-term growth strategy includes a focus on the public sector, and in particular, municipalities. ACRON has a great track record in the areas of Business Analytics, Finance, Retail and Manufacturing. We want to replicate these successes across Africa and the other geographies we are now active in. ACRON will be key to servicing these regions. Turkey is a key country for us, where we have now made significant investments and we will continue doing this should the right partners be identified.  EOH are now a significant player in the SAP field in Turkey and we will look to build upon this strategic position"