IBC 2016: SES presented three UHD demos with HDR during show
by Fatih Sarı 0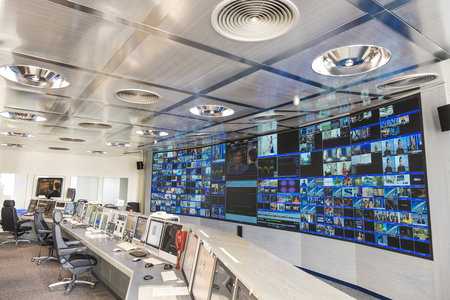 SES broadcasted three demonstrations of Ultra HD (UHD) with High Dynamic Range (HDR) at IBC 2016 in Amsterdam. One demonstration was broadcast the UHD HDR test channel with content produced by LG Electronics that was launched in May during SES's annual Industry Days.
This channel showcased on a 65-inch LGE OLED flat screen and will be encoded in the Hybrid Log Gamma (HLG) format, a backwards compatible HDR technology developed by BBC and NHK.
The second demonstration was showcase two sets of UHD content in HDR, produced by Samsung and SES respectively. The content will be displayed on a 75-inch Samsung Quantum dot SUHD TV and will also use the HLG format.
A third UHD demonstration was shown the Technicolor/Philips backwards compatible HDR technology on a 65-inch LGE OLED flat screen, and will be connected to a Technicolor set-top-box.
Thomas Wrede, VP Reception Systems at SES, says, "By offering a wider range of brightness and darkness on the screen, HDR is the next step for Ultra HD. Working with major industry players is crucial to continue refining new TV developments and bringing a higher level of viewing experience to consumer homes."
In addition, SES has produced a new demo reel which portrays the stunning picture quality of Ultra HD delivered via satellite and showcases how this new technology makes the viewing experience even more immersive. The video content will be added to SES's Ultra HD demonstration channels, available at 19.2 degrees East, 28.2 degrees East, 23.5 degrees East, 31.5 degrees East and 5 degrees East.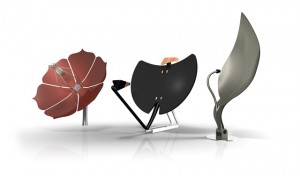 SES announces dish design competition winners
SES, announced the winners of the first ever industrial domestic satellite dish design competition amongst international students from leading design schools in the UK.
Earlier this year, SES organised a satellite dish design competition with the help of industrial product design expert Mark Champkins. All design entries were originally shown in May at SES Industry Days 2016 in Luxembourg.
The purpose of this competition, based on the motto 'because useful can be beautiful', was to focus industry attention on the visual appearance of domestic satellite dishes and how good industrial design can make satellite antennas stand out in various types of environments.
From all designs, and after consultation, three winners have now been announced. The winning design "Dragon" was submitted by Shudong Deng, a Chinese student at Imperial College London. Second place went to Robert Edwin Rouse, a British student from the Royal College of Art for his "Blossom" concept, and the third place was won by Julian Goldman, a US student at the Pratt Institute for his "Calla" design.
As a next step, SES will work together with industry partners to produce fully functional prototypes based on the winning designs.
Commenting on the design competition, Thomas Wrede, Vice President Reception Systems at SES, said: "Our first ever dish design competition shows that in the area of DTH satellite antennas there are possibilities to change and evolve by improving their visual appearance. We endeavor to drive industry growth as a neutral partner and continue to develop the ecosystem with new ideas such as this one."
The winning designs exhibited at the SES stand at IBC 2016 in Amsterdam from 9-13 September.
You can watch an interview with SES Marketing Vice President Paul Freeman below in English.