Enterprise World of Printing is Changing With Epson
by Fatih Sarı 0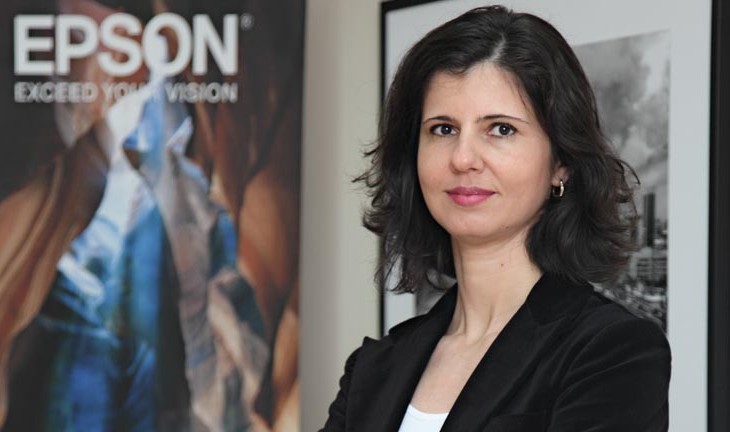 Epson has added business-oriented printing solutions newly. WorkForce Pro 6000 and 8000 series which is a sister of WorkForce Pro RIPS (Replaceable Ink Pack System) series which is the revolution in capacity and cost advantages is recently on sale in Turkey also offers alternative benefits for organizations printing needs.
Great economical and efficient workflow with inkjet instead of laser
Epson Middle-East Europe and the Balkans Business Solutions Manager Renato Vincenti stated that, according to the Independent Research Company BLI's (Buyers Laboratory LLC) latest data indicating instead of the laser, organizations using inkjet printer Epson WorkForce Pro enables energy savings of up to 82 percent. He declared "We also offer up to 94 percent less waste rate advantage when environmental factors are taken into account. According to the survey data with the use of inkjet technology instead of a laser, it is possible to save 55.2 million Euros per year exclusively in Europe".
In 2019, 34% of the printer market will consist of inkjet printers
Epson Turkey Director Sevil Kanat indicating that one of their primary focus is providing environmentally conscious products in Epson; said "Thanks to Epson's Micro Piezo technology with which we developed inkjet print heads that offer a considerable saving in paper consumption as well as energy compared to laser printers. It is critical to determine the best needs of the market and anticipate the technologies. For this reason, we offer advantages to organizations developing new models in this area. According to a recent IDC survey revealed that 34 percent of the market is expected to consist of inkjet printers in Business Printers market in 2019. Meanwhile, in laser printers, annual growth rate is 2%, but inkjet rate is at 13%".
What happens if the laser printers are preferred instead of Epson inkjet printers?
In the case of using an Epson inkjet printer instead of a laser in Western Europe, the results are quite remarkable.
Less waste up to 94%                           which means at least 221 thousand tons decrease of waste
Energy savings of up to 96%                Average of 507 thousand households electricity, water, etc.
Expenses
Less CO2 emissions up to 92%            the amount absorbed by 26 million 900 thousand trees
0 Ozone Gas                                         to protect the environment without releasing ozone
With New Series prints up to 10 thousand pages in black, 7 thousand pages in color
Epson's new WorkForce Pro series consists of six models. 6000 series; WF and WF-6590DWF-6090DW, while the 8000 series; WF-8010DW, 8090DW-WF, WF, and WF-8590DWF-8510DWF are taking place. 8000 series includes two models of A3 + color printer and all-in-one. 6000 series include models providing A4 printing size under the same conditions. Both series also offer facilities to print up to 34 pages. Thanks to Epson, who developed Micro Piezo inkjet print heads technology, the first-page print average speed is 11.1 seconds. Models have the black printing capacity up to 10,000 pages, while in color it reaches up to 7,000 pages. Also, without the refill 8000 series average is 1831 sheets in a tray and in 6000 series the average is 1,581.
75 thousand-pages print capacity
The creator of the original ink tank systems printer Epson which use "ink bag" in WorkForce Pro RIPS (Replaceable Ink Pack System) series is quite ambitious with the printing capacity of up to 75,000 pages at a time with the respective ink pack in the first intake. WF-R5190DTW, WF-R5690DTWF, WF and WF-R8590-R8590DTWF D3TWFC a total of four models consisting of print series models, while having only 30W power consumption. Also, it takes an average of 7 seconds of the first page out in RIPS series printer. Standard features of all models are Wi-Fi and Gigabit Ethernet connectivity, with Wi-Fi & direct print technology to print directly from a smartphone application and resolution of 600x600dpi.
We had an interview with Epson Turkey Country Manager Sevil Kanat at the event where the product is introduced. You can watch her views from the video below in Turkish: